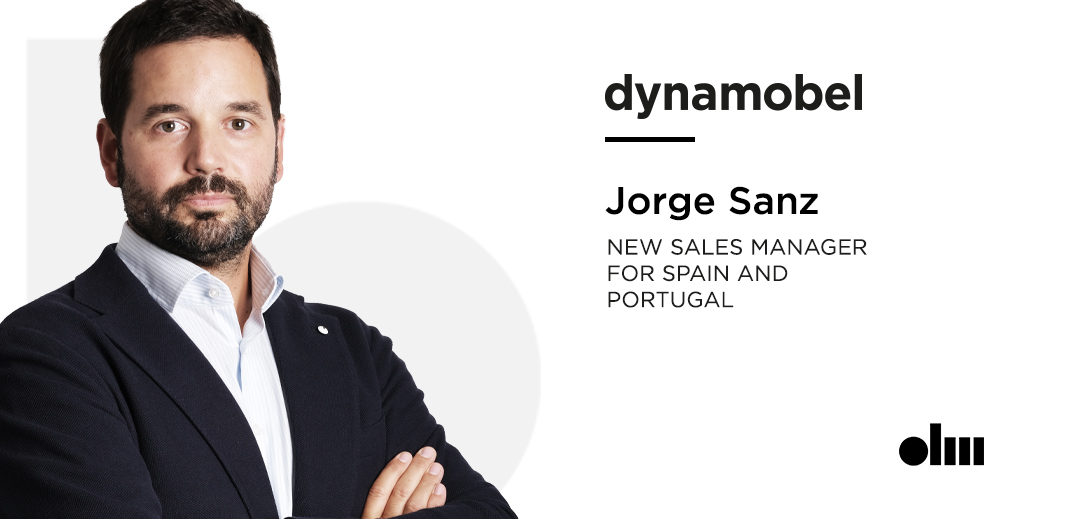 Jorge Sanz, New Sales Manager for Spain and Portugal at Dynamobel
We are joined by a new Sales Manager for Spain and Portugal. Jorge Sanz is taking up the post in a bid to strengthen our already-strong position with new large-scale projects and the promotion of other sales and distribution channels available to the office furniture industry.
Jorge graduated in Industrial Engineering from the University of Navarra's TECNUN school of engineering and is currently pursuing an Executive MBA at Deusto Business School. He has more than 17 years' experience in different sales roles in different sectors.
During his professional career, he has gained in-depth knowledge about national and international markets. He began his working life in the United Kingdom as sales manager for Latin America and the Western Mediterranean at Armfield, a company specialising in educational laboratory equipment. After 6 years in the UK, he returned to the Basque Country to work as Export Manager at Engranajes Grindel S.A.L., a manufacturer of gears, and as chief sales officer at Ondozabal, an industrial engineering and mechanics business group.
THRILLED ABOUT JOINING DYNAMOBEL AND RARING TO GO
Jorge is no stranger to the world of space design. "For me, Dynamobel means going back to part of my roots because my family has always been involved in building and architecture," he explains.
He joins the company with a firm commitment to our mission, to design innovative, made-to-measure furniture solutions for the business world, and with a clear commitment to the concept of customer orientation: "We want to initiate a new chapter in which we help our customers transform their workspaces into collaborative areas which provide the flexibility and well-being they need nowadays. This is the start of an exciting time at Dynamobel," he affirms.