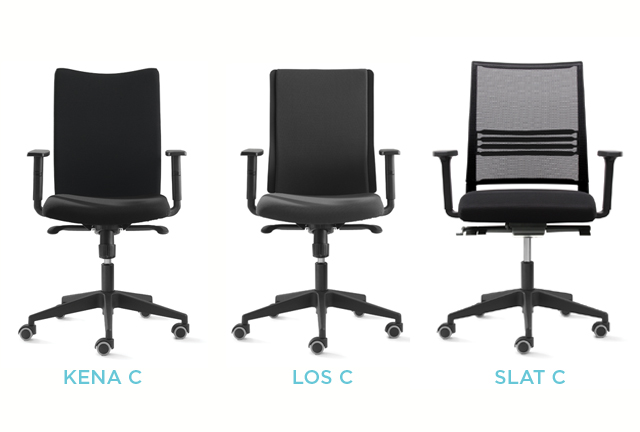 C-Series. New low-cost product segmentation
Dynamobel products, aimed at the middle-to-top-end segments of the market, have always stood out for their rationality and high quality, without ever overlooking an emotional aesthetic facet in their design. In the current situation, competitiveness has come to play a part in a segment in which a reasonable price is now critical when it comes to making purchasing decisions.
That is why Dynamobel has applied a new product segmentation strategy and come up with what we call the C-Series, a set of new products designed for a market segment in which we did not have the right kind of products in order to be truly competitive.
 The products of the new ranges are Cube storage and pedestal, Clic desk and Los C, Kena C and Slat C chairs.
A tour of the office
The programmes that comprise the C-Series provide solutions for the modern office, where you can find group and individual work areas, training areas and spaces for work meetings.
In the images below, you can see a range of common situations and how they can be solved using the programmes that make up the C-Series. Work areas with different filing capacities and greater or lesser individual privacy.