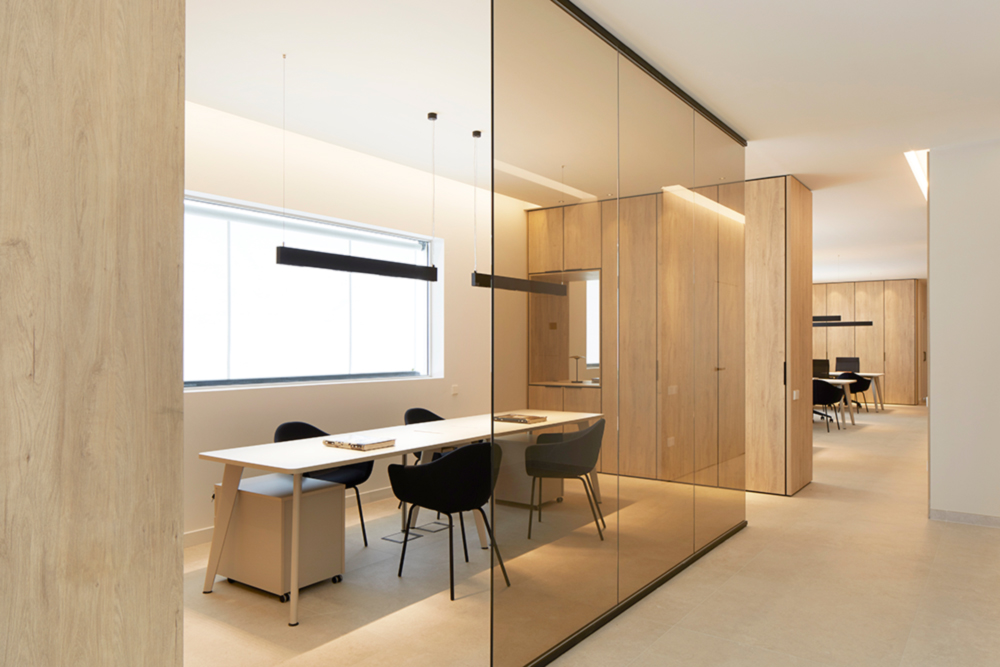 Dynamobel works with architect Mariví Aras on a new project for the Notary Public Salvador García Guardiola in Benaguasil, Valencia
We spoke with the architect and architectural design Mariví Aras, with whom we recently worked on the new office project for the Notary Public Salvador García Guardiola.
Located in Benaguasil (Valencia), the offices are furnished with our VIRA desks/tables, SLAT work chairs and TRAZO visitor chairs, a set of sustainable office furniture solutions which bring a neat, clean and minimalist style to this modern workspace. This initiative, in turn, is the result of joint work with our distributors Fsmobel (responsible for furniture and seating) and Movinord Project (responsible for office partitions).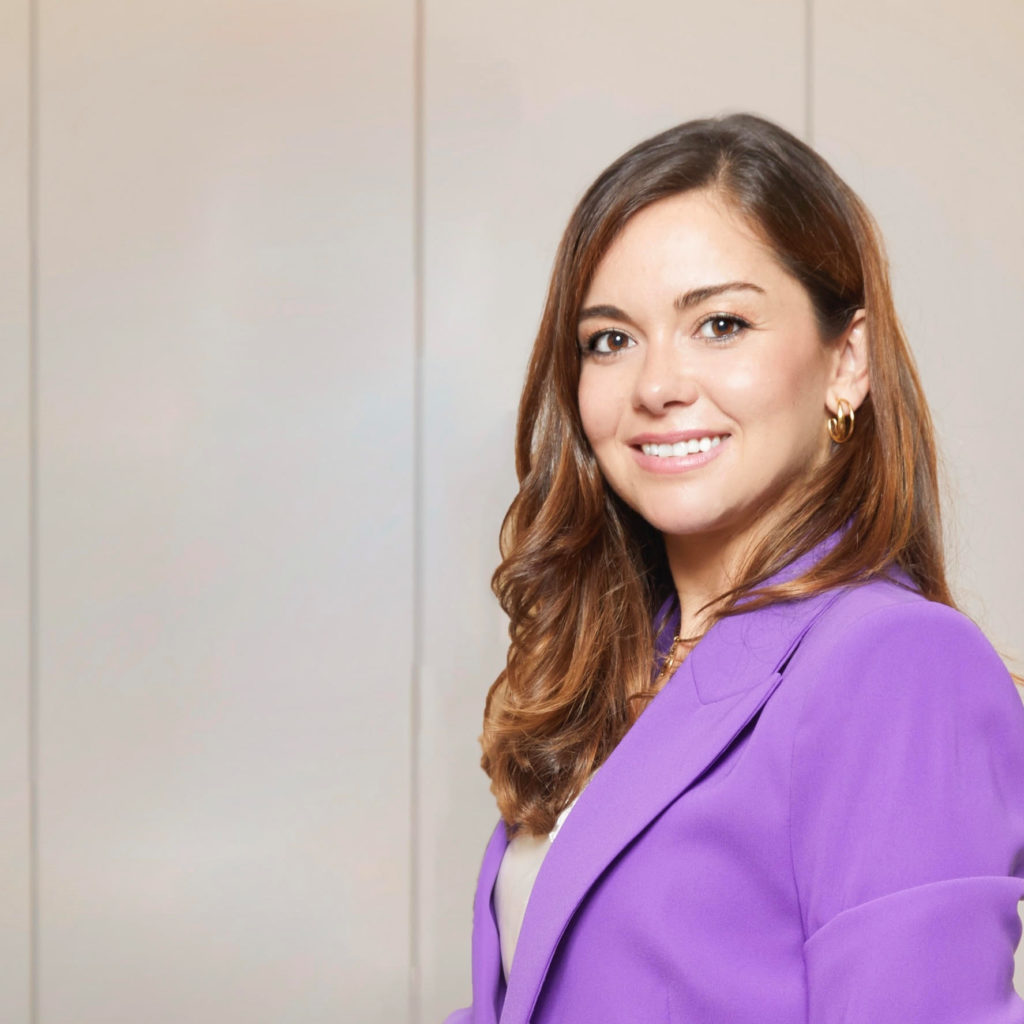 Mariví, who since 2009 has been running her own architecture and interior design studio –Mariví Aras Arquitecta y Diseño, based in Valencia, 'in search of effective beauty through building'-, focuses on residential, cultural, corporate and public projects throughout Spain.
As a result of collaborating with Mariví, our professional ties, which the architect describes as 'outstanding',  have been strengthened.
How would you rate the relationship forged with Dynamobel during this project?
M.A.: My relationship with Dynamobel is outstanding. The responsibility of the sales service that the brand projects in its work is worth highlighting. Since our relationship began in Pamplona, we have coincided at the International Architecture Conferences that Fundación Arquitectura y Sociedad holds. Later on, we worked together on the project for the Water Authority Headquarters in Valencia. This new project has represented an important step in our relationship.
What are the principles behind and unique features of the outcome of this initiative?
M.A.: It's an updated version of the Vitruvian triad, an architectural concept based on three primary qualities: firmitas (durability), utilitas (usefulness) and venustas (beauty).
What was the key to building a clean, modern and generous space in this joint project with Dynamobel?
M.A.: The project for the Notary Public Salvador García Guardiola in Benaguasil sought the creation of a honest, efficient and innovative space. Thanks to the effective designs in Dynamobel's solutions, we have managed to furnish the space so that those who live in it and visit it can breathe the freedom, comfort and flexibility that was desired.
A project in which, once again, Dynamobel puts people at the centre of its work with the aim of boosting their comfort in the office and, consequently, in their daily lives.