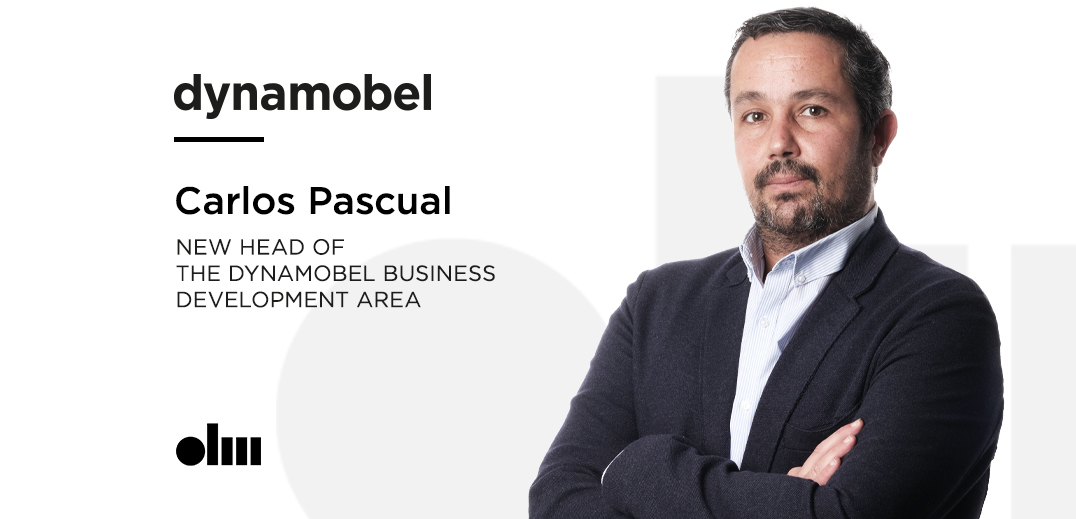 Carlos Pascual, new Head of Business Development at Dynamobel
Dynamobel has once again opened its doors to new talent. We are excited to welcome Carlos Pascual, the new Head of Business Development, to the company.
Our new colleague's great potential lies in his knowledge. During the more-than-20 years that he has worked in the furniture industry, Carlos has been involved in all kinds of projects, leading them from initial contact with the customer through to completion of the work. Overseeing projects so thoroughly has allowed him to establish business relationships with important customers in the field of Distribution and Architecture, and he has worked for leading office and home furniture companies like Caimi Brevetti and Famo Industria.
HIS NEW CHALLENGE: TO SECURE MAJOR PROJECTS IN SPAIN
Carlos Pascual has arrived with the spirit we seek in Dynamobel: a passion for the furniture industry and a job well done. The company is convinced that these two qualities will help him rise to his new challenge at Dynamobel: 'My mission is to strengthen the presence of the company in the management of major projects in the market, especially in Madrid and the Spanish distribution network,' he explains. 'I will do that by relying the strengths that have always characterized the company, which are design, service, and quality.'
He has also made his own the objective that we now pursue at Dynamobel, and which we are already achieving: to meet each customer's needs in a personalised, made-to-measure manner, adding value to each project we carry out.