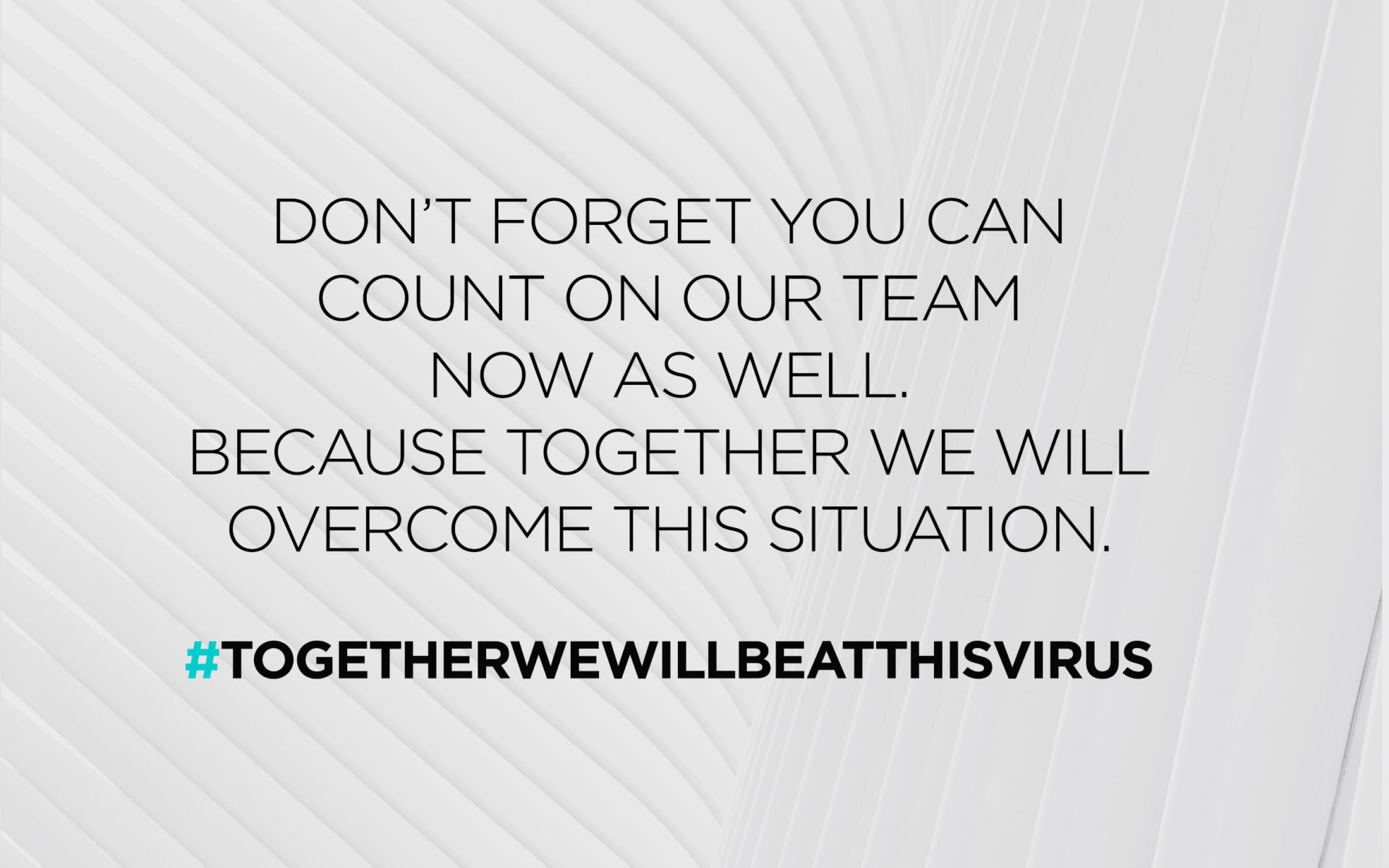 COVID-19. How things stand
Dynamobel wishes to keep you up to date with the measures we are implementing to guarantee the safety of our employees, customers and partners, and ensure the best service possible.
The situation worldwide and under the state of emergency declared by the Spanish government represents a new scenario which we must address together as a society with the utmost responsibility. This has forced us to take a set of strict measures:
Dynamobel's manufacturing processes at the Peralta y Berrioplano in Navarra have been cut down to the absolutely necessary until further notice.
Our technical assistance and sales departments are fully operational by working from home.
All orders already being processed and new orders coming in are being studied in order to pass them on to production, minimising risks of all kinds.
We are currently giving priority to manufacturing orders for the new areas being set up to attend to patients at health centres and hospitals in Spain, such as the Hospital Gregorio Marañon and Hospital La Paz in Madrid, Hospital de Salamanca and Hospital de Toledo. Orders for field facilities and nursing homes in the Community of Valencia are also being given preference.
Members of our team are also making personal protective equipment, face masks and overalls, for healthcare professionals working at local health centres and hospitals.
Mascarillas y petos en la localidad de Andosilla
It only remains to be said that we hope you are all well and thank you for your collaboration and understanding. Keep your spirits up; together we will overcome this situation and will soon be back, stronger and keener than ever.
See you soon.
Best wishes and we will keep you informed.
# TogetherWeWillBeatThisVirus