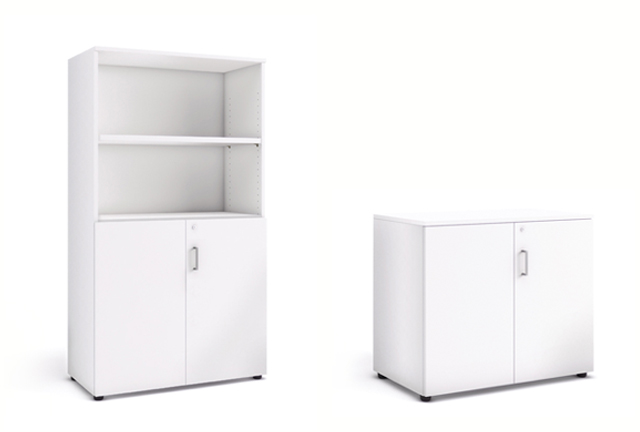 Cube. Storage and pedestal
Cube storage
The Cube series is our first integral storage development without a metal body. Dynamobel has always been known for manufacturing metal products and so Cube represents a step forwards, introducing bilaminated wood as the structural element.
The Cube storage range also marks a change of concept compared to our metal storage systems. The standard dimensions are different and the units are designed for delivery by parts and on-site assembly on the final customer's own premises.
Cube pedestal
The body of the Cube pedestal, like that of the storage unit, is made of bilaminated wood. The Cube pedestal is a moveable unit with castors available with two different fronts: three drawers or one drawerand a filing drawer fitted with an anti-overturn castor. This small range provides a solution to most mobile, personal filing needs and shares finishes with the Clic storage unit and desk.