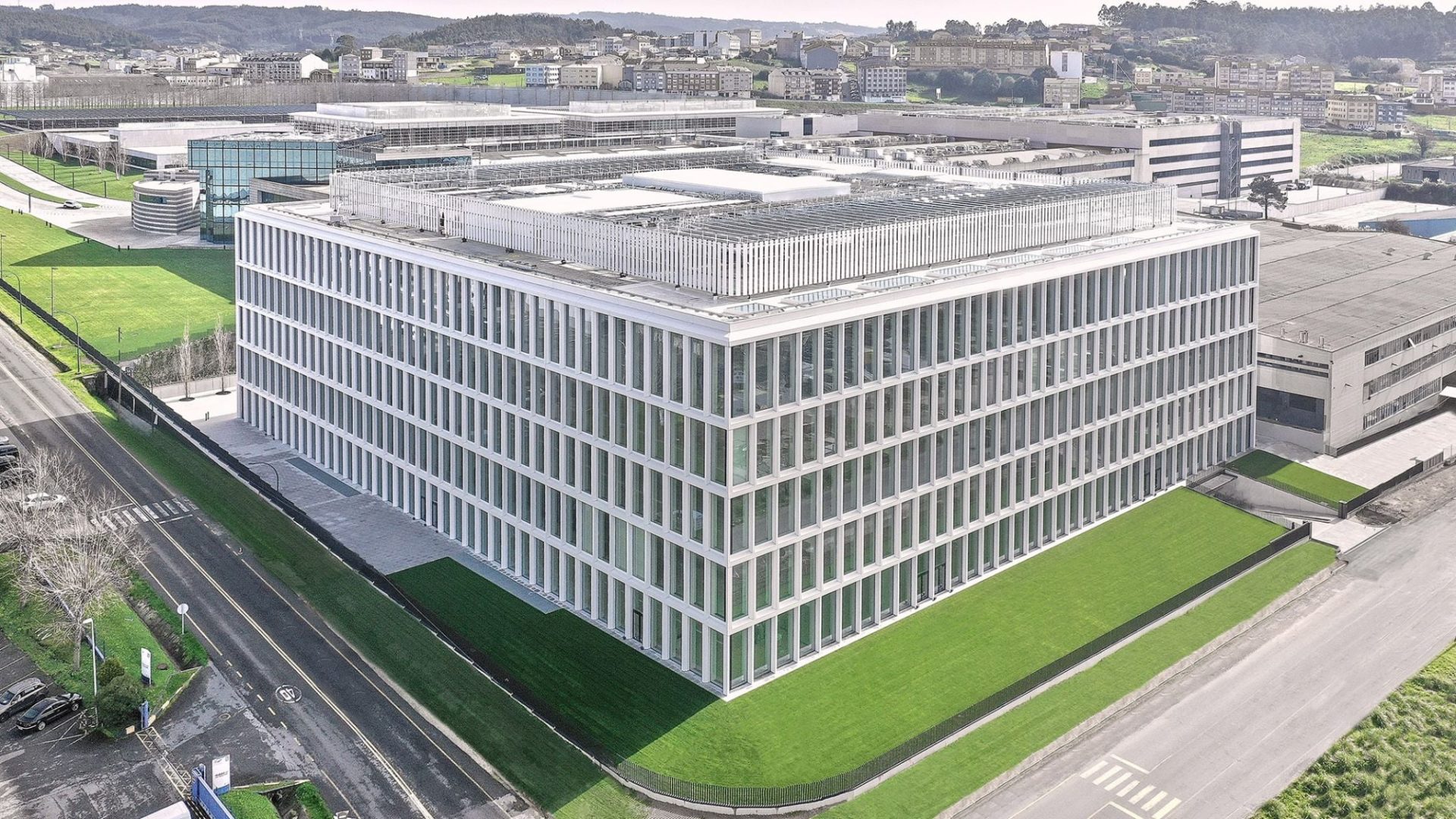 Dynamobel and Sutega join forces to design the workspace at the new Zara headquarters
Together, Dynamobel and SUTEGA, which provides a comprehensive design and furnishing service for different professional sectors, have partitioned the spaces at the new headquarters of the Inditex textile company (zara.com) in Arteixo (Galicia, Spain). By using Dynamobel's 1:10 partition system, the two furnishing companies have created a stylish, functional workspace which reflects the textile company's ongoing strategy: a firm commitment to technology and sustainability.
The five-storey building has 67,000 m2 of floorspace and houses different business areas: everything from the department that designs its men's collection to the one that manages its online store. During the construction of the new headquarters, the Batlle i Roig studio informed Sutega, which had worked with Inditex previously, as to the furnishing and space distribution requirements in the project, and Sutega got in touch with Dynamobel to provide it with solutions.
"We were looking for a system with special acoustic characteristics, so we went for microperforated panels with rockwool insulation inside and 30-mm thick MDF, achieving a very high level of sound absorption for the users of the rooms," explains Fran Pérez, a founding partner of Sutega. Exceptional sound insulation was needed in the workspaces to close users off from everything going on outside.
Design and aesthetics also featured high among the customer's requirements. The architecture studio indicated a need for straight lines, a modular design and the convergence of lines. This requirement was met by the 1:10 system, Dynamobel's premium partition range, "which hits the nail on the head for a unique, functional, elegant design," Perez affirms.
A NATIONAL LEADER IN SPACE PARTITIONING
Dynamobel leads the field in technical partitioning in Spain. Its 1:10 partition is a demountable, reusable modular division system designed by Mario Ruiz which has evolved over the years to adapt to the varying requirements and improvements demanded by such important customers as Deloitte, BBVA, Iberdrola, E&Y and Amadeus.
In the 1:10 programme, the structural components are concealed beneath the partition's decorative surfaces. The system is designed to meet different partitioning needs, from areas segmented by glazed modules which make for more open spaces to absolutely private areas created using blind modules. And thanks to the variety of modules and assemblies developed, the 1:10 is able to meet the wide range of requirements existing between these two common trends.
As Gonzalo Troyas, Head of Partitions at Dynamobel, explains: "Office partitions have evolved into what is now a clear alternative to conventional walls in offices, without forgoing acoustic functionality. They allow us to play with different finishes and technical solutions while also allowing for quick assembly and disassembly, changes and adaptations, without the call for building work on-site."