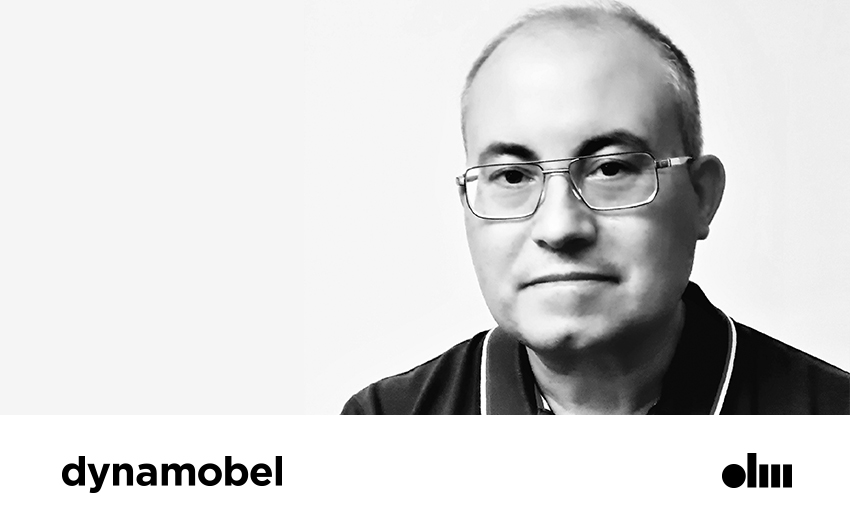 Dynamobel: from Navarra for the world
The Dynamobel story began more than 60 years ago in a small town in Navarra. Now, our experience, our success, our commitment to quality and innovation, and above all our passion and love for what we do have been key to becoming a recognised European company which manufactures innovative workspace solutions.
Today we are speaking with Javier Egido, CEO of Dynamobel, so he can tell us what Dynamobel is, what its mission is, where it is heading and what its current situation is.
DYNAMOBEL has been around now for more than 60 years. How did the company come into being? What's its background?
Dynamobel is a family business that emerged from the dream two brothers from Peralta shared. Their dream was to create wealth and industrial employment in a completely rural area, a dream which only came true thanks to a great deal of hard work, sacrifice and dedication.
It was one of the brothers, Víctor Troyas, an entrepreneur who weighed up his own abilities as an electrician and his knowledge of the metal industry, and managed to lend shape to and develop them over the years, who gave life to the company.
What has been the biggest change in the company since its inception?
Dynamobel has been and is a company in constant evolution; change is part of its DNA. A company that started from nothing and has become a benchmark for the office furniture industry in Spain and certain other European countries, such as France; one which has faced many complicated changes, both internal and external.
If I had to highlight any profound changes, I could talk about quite a few milestones: the move into design, the manufacture of chairs, the posterior leap into office furniture in the 1980s and '90s, the switch from equipping classical offices to equipping new collaborative offices with open spaces, and the work on comprehensive projects which has kept us busy in recent years.
In this latest stage at Dynamobel, our motto "your dreams, our challenges" has become the engine for change. We have evolved towards more personalised projects and products that provide our customers with greater added value and differentiate us from our esteemed competitors.
What is the company's mission now?
If we allow ourselves to be swayed by the uncertainty of the global health and business situation, I would say "to hang in there and survive," but, driven by our positive spirit, I would say that our mission is to keep improving on what we do well, to open our minds to new work scenarios and new product ranges, to anticipate the new needs of the market and our customers, and to always be willing to change what we have to change.
How is the company combatting COVID?
We are facing it with great responsibility and a very positive spirit, doing our bit with comfortable, ergonomic, efficient furniture and equipment solutions that favour social distancing and comply with the recommendations of the health authorities for work stations and office environments.
To do that, we have revised and fully adapted all the products in our catalogue to come up with solutions that offer comfortable places to work and offices which are safe for workers.
To face up to the new challenges of COVID, we have new and full ranges of room dividers, separator screens, glass and methacrylate screens, sanitiser dispensers, telecommuting work station equipment for the home and a whole series of auxiliary systems so we can offer a comprehensive set of post-COVID solutions.
If I had to summarise what we are doing now, we are placing great importance on the solutions we can offer work stations and offices because we care a great deal about the people working at them.
In short, we have reinvented ourselves just like practically everybody and every company in this country has done or is going to have to do.