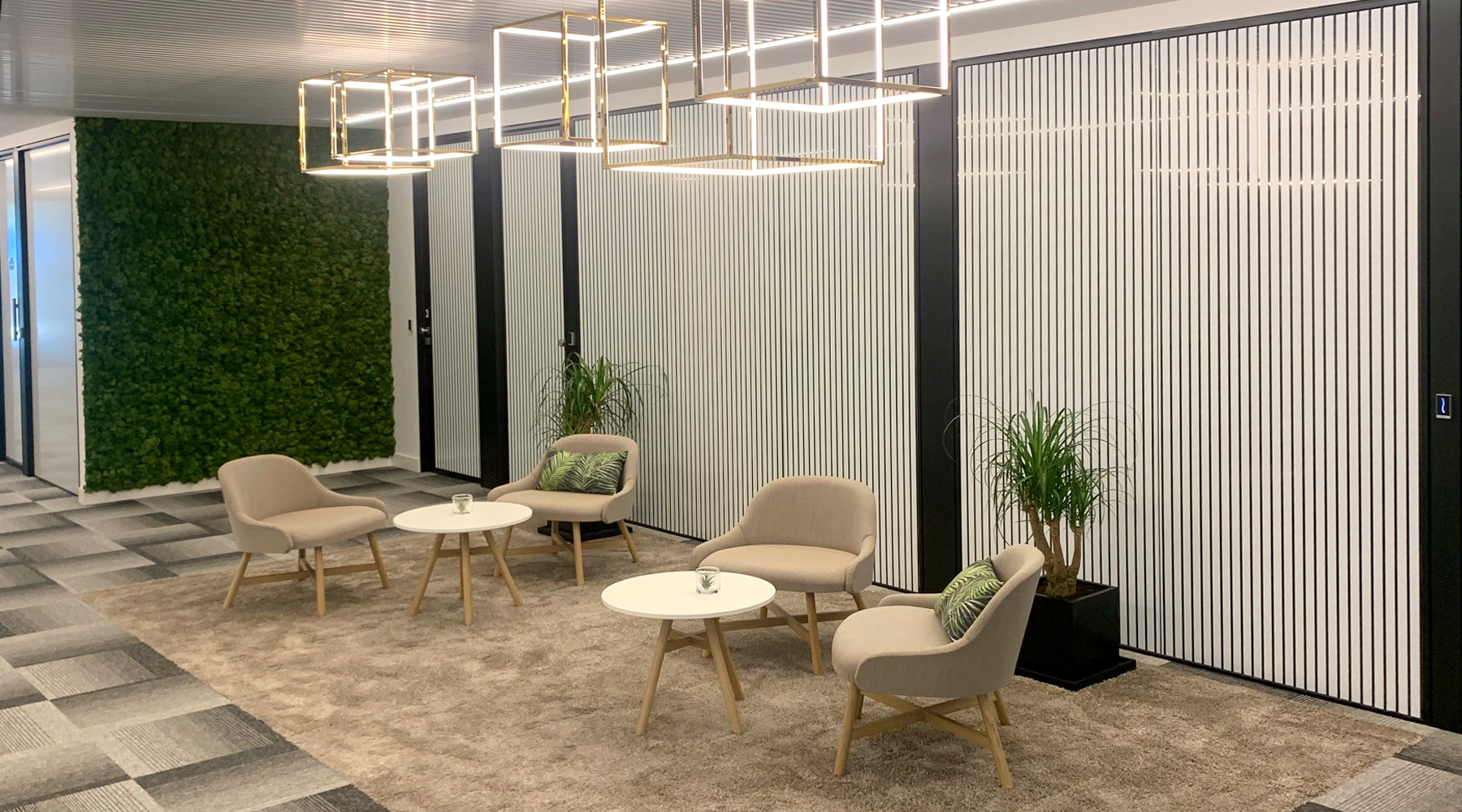 Dynamobel, solutions partner for Construcía in its commitment to Circular Construction
The Construcía group relied on Dynamobel solutions to refurbish the interior of the new coworking space in Torre d'Ara, Mataró. The project was carried out according to the Lean2Cradle® methodology developed by the construction firm itself, which backs a new paradigm based on the Circular Economy, combining the benefits of the Lean Construction and Cradle to Cradle strategies to create spaces that have a positive impact on people and the environment.
Today we're talking with Arturo Fernandez, CEO and founder of the Construcía group, to discuss this project and find out more about this cutting-edge methodology for the construction industry.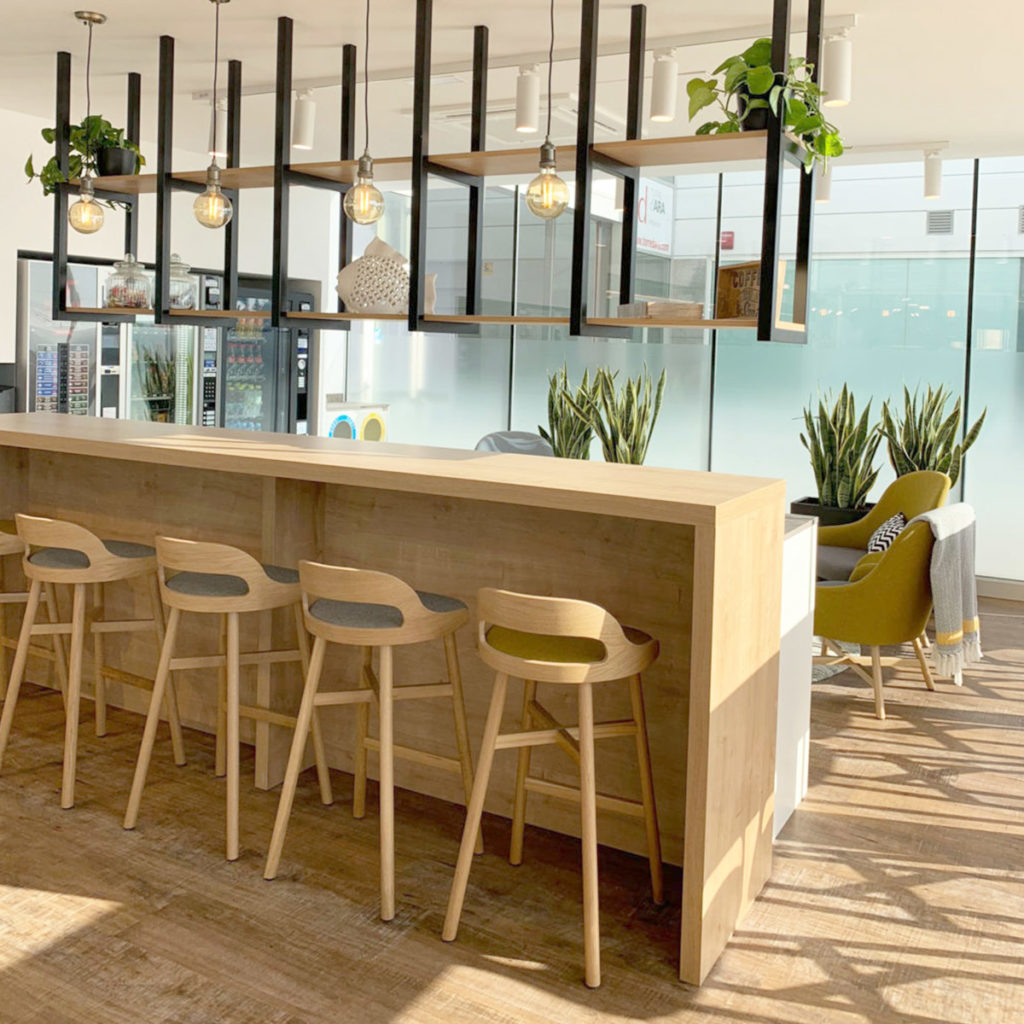 Torre d'Ara facility in Mataró. How did you work on the project to apply Lean2Cradle®?
Torre d'Ara, as a Lean2Cradle® project, was conceived, designed and built with its future deconstruction in mind. The materials and products used in the project were identified and quantified, their health was analysed, and different cycling routes were defined through what is called the Material Passport.
Why did you use Dynamobel products?
Dynamobel was chosen to supply the furniture because its adheres to this philosophy. Modular desks which make for a flexible space that can be adapted to different work needs were chosen. The chairs are ergonomic, have removable covers and are easy to maintain. All the products are designed taking into account disassembly so they can be remanufactured if necessary. Also, the manufacturer is in the process of getting Cradle to Cradle certification for several of its products, which guarantees their material health.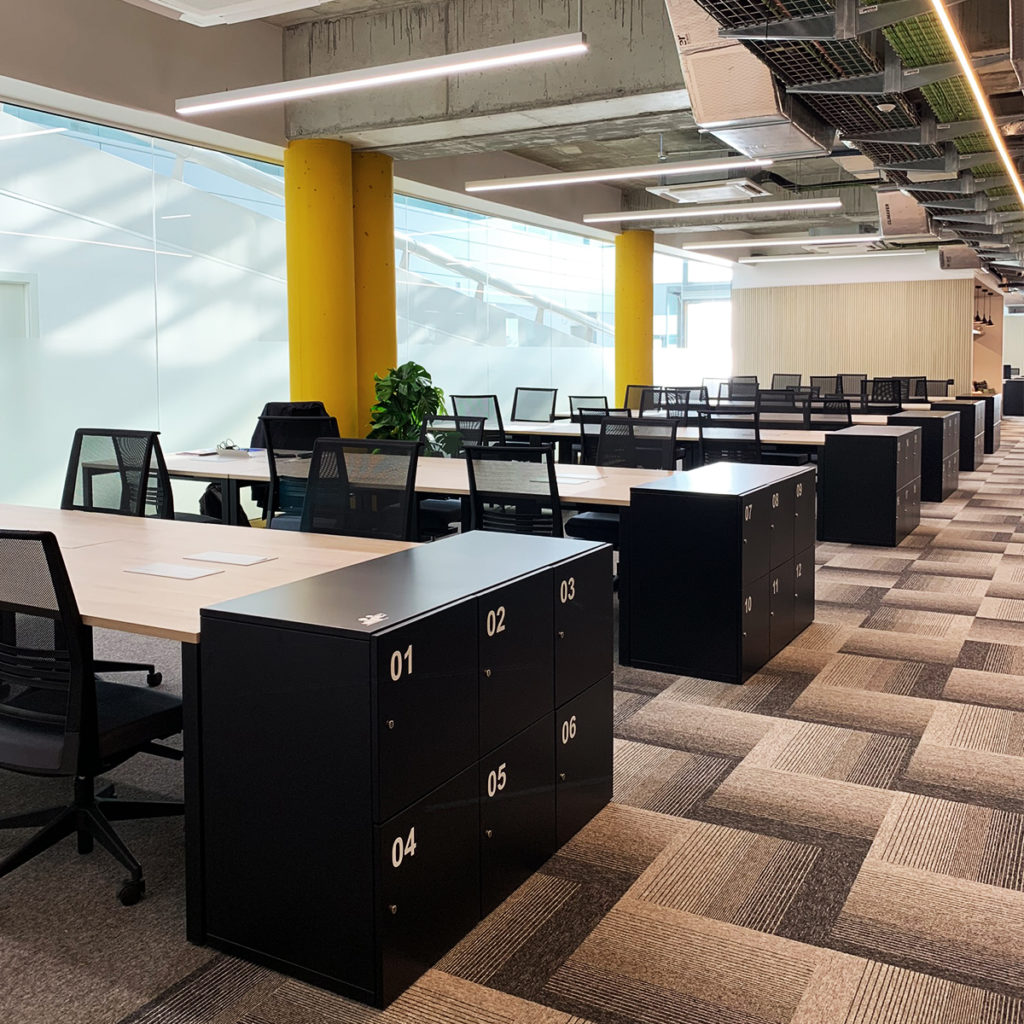 CONSTRUCÍA AND HEALTHY SPACES FOR PEOPLE AND THE ENVIRONMENT
How did the Cradle2Cradle methodology come into being? What does it involve?
It's based on the ground-breaking book "Cradle to Cradle: Remaking the Way We Make Things" by William McDonough and Michael Braungart (2002). The "Cradle to Cradle" product certification programme guides designers and manufacturers through a continuous improvement process, from the BASIC level to the PLATINUM level, to get products that are more beneficial, rather than just less harmful.
When is the methodology used?
Cradle to Cradle is not a methodology in itself; it's a product certification programme; a guidance system for product designers and manufacturers which leads to the creation of products that redefine quality, beauty and innovation.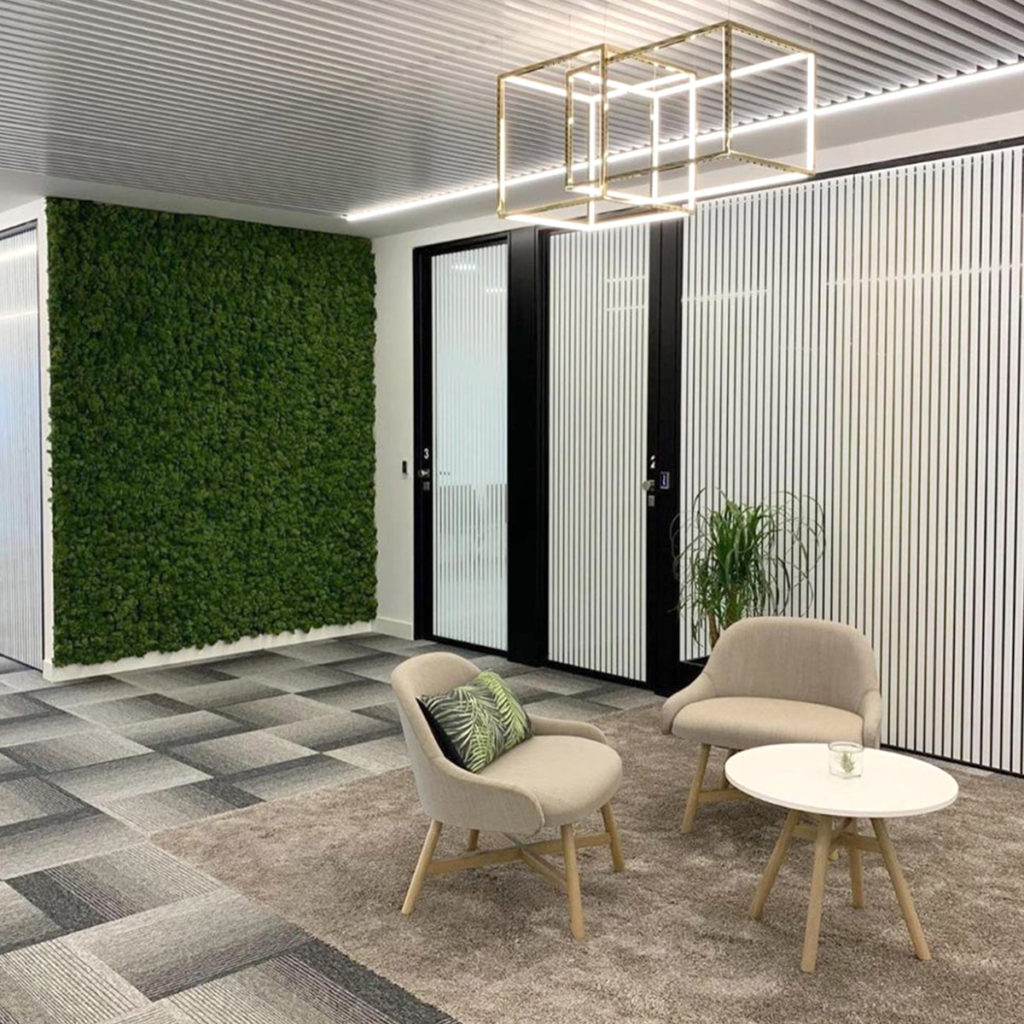 What are its benefits?
It redefines product quality through five criteria categories:
MATERIAL HEALTH: Product ingredients are inventoried throughout the supply chain and evaluated for impacts on human and ecological health. The criteria at each level build towards eliminating all toxic and unidentified chemicals and making them nutrients for safe, continuous cycling.
MATERIAL REUTILISATION: Products are designed to either biodegrade safely as biological nutrients or to be recycled into new products as technical nutrients. At each level, continued progress must be made towards increasing the recovery of materials and keeping them in continuous flows.
RENEWABLE ENERGY AND CARBON MANAGEMENT: The criteria at each level progress towards the goal of completely carbon-neutral manufacturing operations that are powered with 100% renewable energy.
WATER STEWARDSHIP: Manufacturing processes are designed to regard water as a precious resource for all living things and at each level progress is made towards the goal of all effluent being clean enough to drink.
SOCIAL FAIRNESS AND BIODIVERSITY: Product manufacturing operations are designed to celebrate all people and natural systems, and progress is made towards the goal of having a wholly beneficial impact on people and the planet.