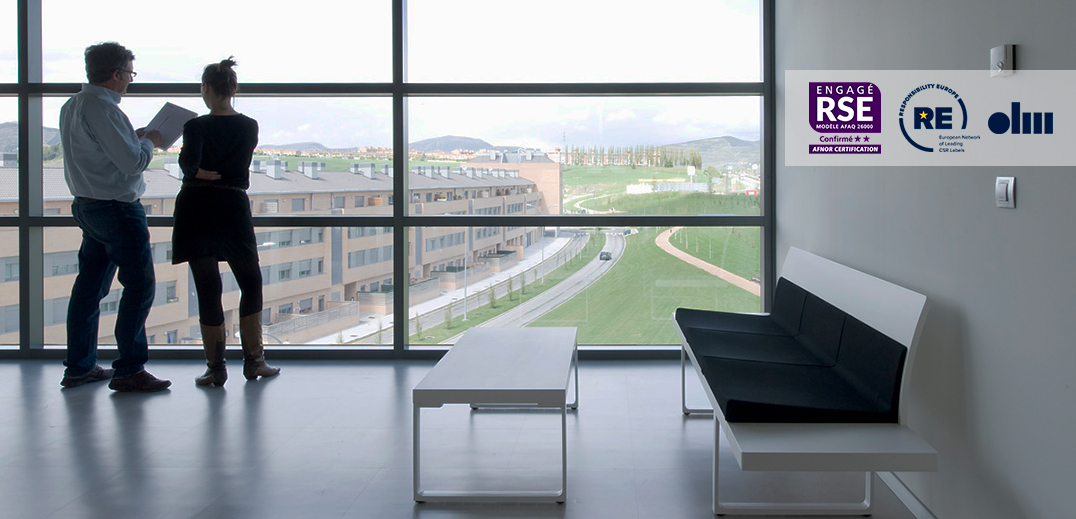 Engagé RSE, the new certificate that recognises Dynamobel's corporate social responsibility
Dynamobel obtains 'CSR committed confirmed level' certification, highly valued in the French market, earning 700 out of the 1,000 points available.
Engagé RSE, a certification based on ISO 26000 Guidance on social responsibility, officially assesses a whole set of responsible business practices which span caring for the planet, society in general and people in particular.
Dynamobel has always been closely linked to good practices in the fields of the environment, people, social environment and recycling, using local suppliers and not resorting to imports from low-cost countries.
After being comprehensively applied throughout our company philosophy and the deployment of our objectives, such practices have allowed us to obtain this certificate and further strengthen our commitment to people and the planet.
Created by the French certification body AFNOR, the certificate falls in the CSR (Corporate Social Responsibility) category and comes with the Responsibility Europe CSR label.
Key competitive advantage
Of the more than 1,700 companies certified worldwide, only 2 in our industry have the certificate, which adds value to our brand and gives us the edge in terms of social and environmental responsibility compared to most companies. Engagé RSE also helps strengthen our integration in the area we work in, collaborating with social and educational institutions; supporting local suppliers and promoting local industry.