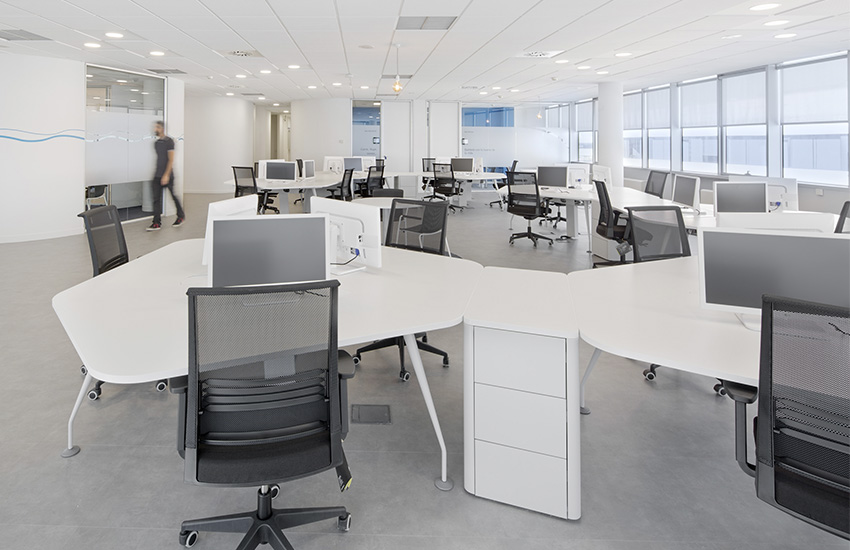 Expansion of the Cell programme
Rectangular desk for individual and grouped work stations with tapered legs
Since the launch of the Cell programme in 2016, numerous companies have chosen to embrace the concept in order to enhance collaboration among their employees. Over this time, the "cell system" has proven itself to be a distinct option for those seeking added value in their approach to work and the image they want to transmit to the outside world.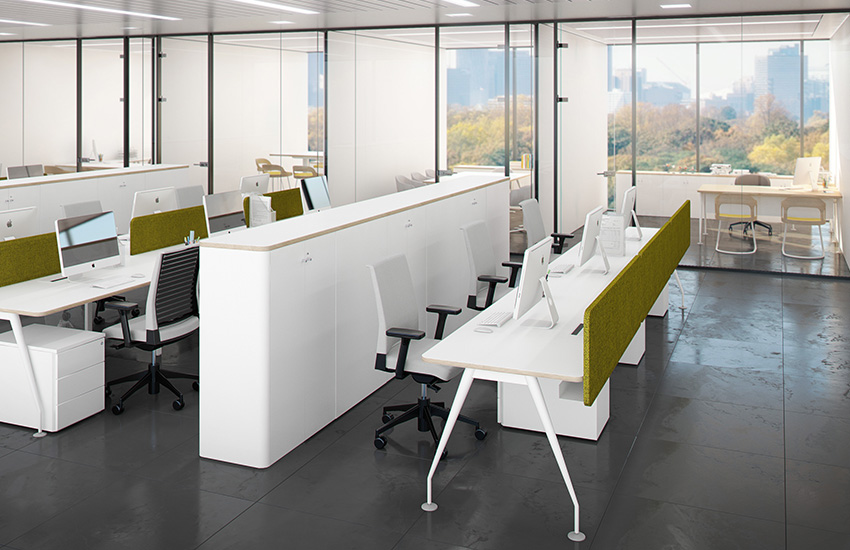 In order to progress along this line, Dynamobel has applied the overall aesthetic of the Cell programme to an rectangular individual desk and grouped work stations, taking the development of the programme one step further and opening it up to new, more varied arrangements which cater for different ways of going about work while maintaining the aesthetic continuity of a range developed as a comprehensive solution.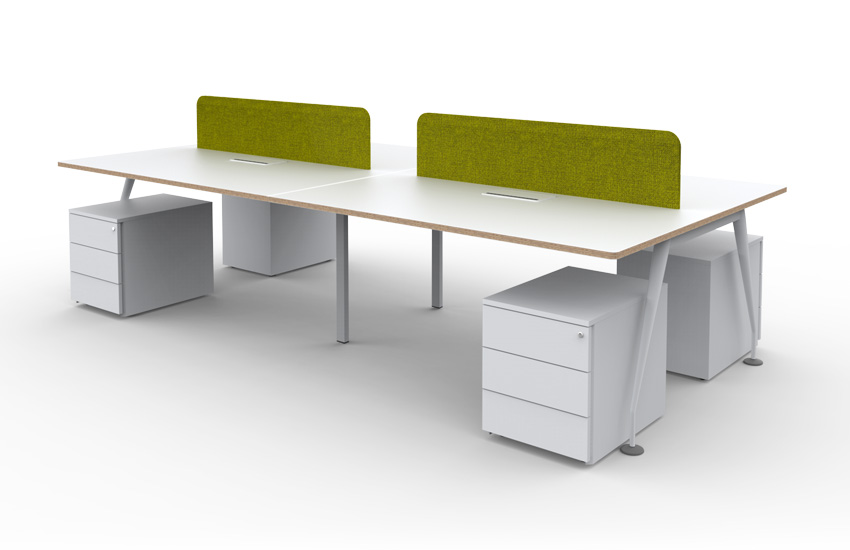 As new additions, the individual desk and grouped work stations, both in rows and face-to-face, re-emerge to offer more conventional but no less popular office layout solutions. Find out more about the range here.
Cell Storage Unit. New range of storage units with an identity of their own
In order to complete the circle and offer a truly comprehensive solution, Dynamobel is not only releasing the desk and pedestal range, but also the Cell storage unit. The continuity is clear in the unit's curved sides, an aesthetic feature that it shares with the pedestals, screens and the edges of the desks in the programme and which lends it an identity of its own, setting it apart from other storage solutions.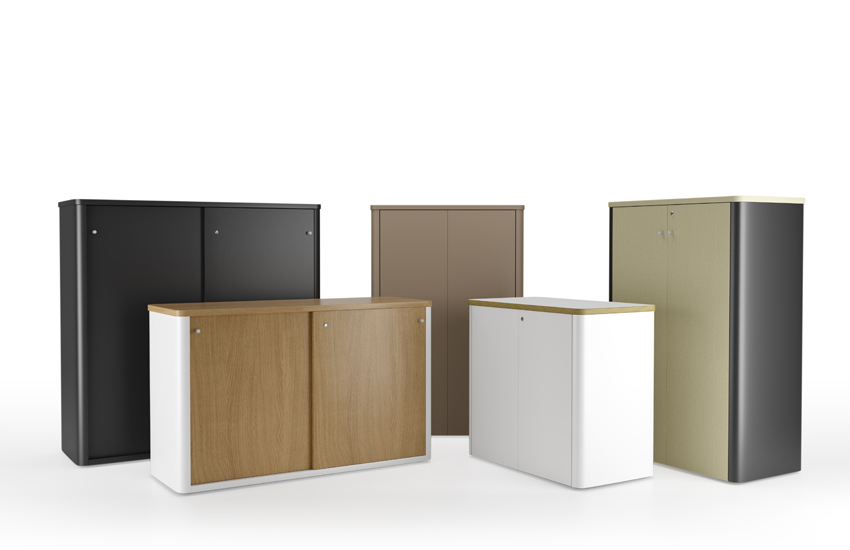 The Cell storage unit blends in perfectly in both senior management and operational office environments. Its design permits assemblies consisting of several modules with their fronts all facing the same way or alternately opposing directions. This second option is particularly useful when the storage units are used to separate bench-style work stations set out in rows or face-to-face. . Find out more about the range here.