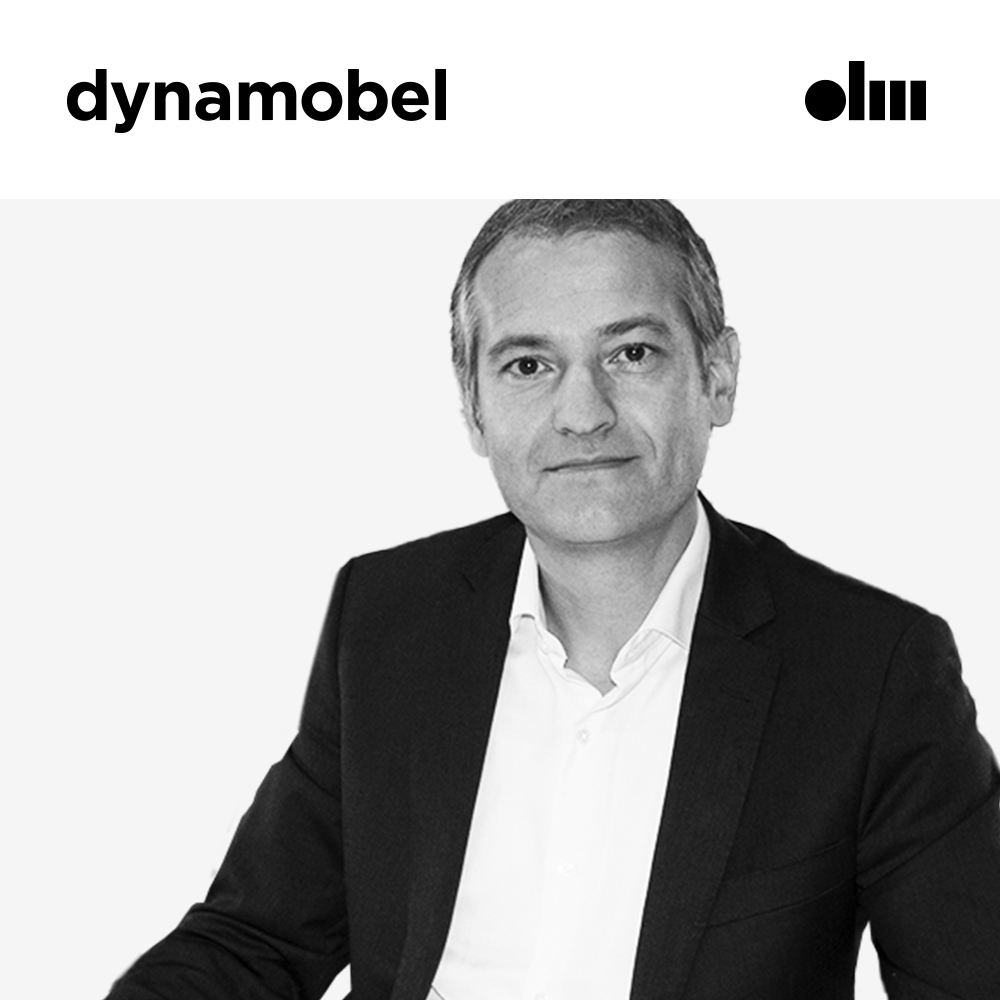 JOAQUÍN CANALEJO, CHIEF SALES OFFICER: "THE ORDERS FOR PREVENTIVE SCREENS WILL BE SIGNIFICANT AND HAVE REALLY SHORT LEAD TIMES"
The spread of COVID-19 has forced companies and institutions to implement safety measures to prevent infection. The Ministry of Health has particularly stressed the need to maintain a distance of 2 metres between people, which will prove difficult in some places. Aware of the situation, Dynamobel has launched a new product: methacrylate screens to prevent infection. Today we are speaking with Joaquín Canalejo, the company's chief sales officer.
Why has Dynamobel decided to launch this new product?
The launch of these anti-infection screens is a response to the needs that companies are going to face when they go back to work due to the safety measures they are going to have to implement to prevent the spread of the virus. The guidelines given by the Ministry of Labour speak of a 2-metre safety distance between people, but that is not possible in a lot of jobs. In those cases, it recommends the use of screens to separate workers. Dynamobel's aim is to provide all the companies that need it with this service quickly, flexibly and, keenly aware of the situation, at the lowest possible cost.
Screens and the use of face masks and gloves is going to be a vital part of protecting people at work. Is this the start of a new era with a new workspace concept?
First of all, we are going to have to live in an environment with measures which are going to make the workplace a more uncomfortable place to be in than the one we were used to. To cause as little disruption as possible, these shields are completely transparent, very light and movable. And then what we are going see is that the shift, already under way in companies, towards collaborative workspaces without allocated stations for everyone is going to speed up. We have no option but to learn to work from home and that it is going to push companies to decide to change their workspaces, seeking multipurpose meeting places designed from a different angle.
JOAQUÍN CANALEJO, CHIEF SALES OFFICER: "THE ORDERS FOR PREVENTIVE SCREENS WILL BE SIGNIFICANT AND HAVE REALLY SHORT LEAD TIMES"
MANUFACTURE AND MARKETING
How is the company going to produce its screens?
Considering the Ministry of Labour has already issued a guideline, we think there are going to be a lot of orders for this product and with really short lead times. The screens have to be available for everyone to go back to work, so we decided to design a solution which can be manufactured quickly and easily. We are talking about a single raw product which is totally aseptic, can be cleaned easily and, at the same time, does not weigh much. This means that we can turn them out in 24 to 48 hours.
How many units does it aim to make?
To start off with, we are now ready to make more than 5,000 screens a week, but everything will depend on actual demand, so we can adjust production to that. And then, as occurred with face masks, when something is bought on a massive scale in a short period of time, there is a risk of shortage. We will have to be on the ball in that respect.
Are the screens going to be marketed both nationally and internationally?
The product has been launched internationally. Although we think Spain is one of the countries hardest hit by the pandemic so far, the preventive systems companies are going to put in place will be very similar all around the world. In fact, the first calls for the product came from France. We currently have orders from Spain, France, Belgium, Holland, Germany, Portugal, Italy and even the United States.