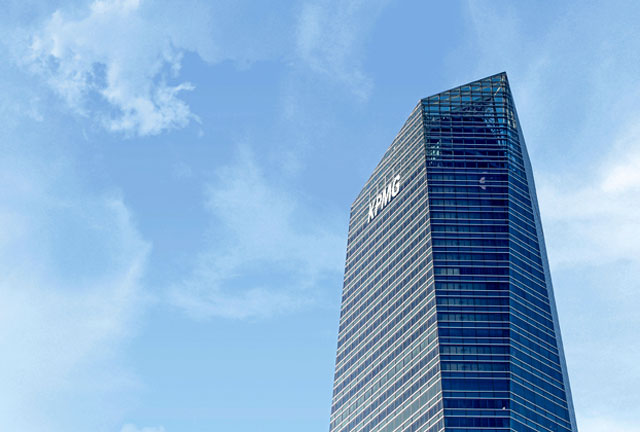 KPMG and its new headquarters in the Crystal Tower.
The Crystal Tower, one of the four skyscrapers which make up Madrid's current skyline, has a new tenant. KPMG, one of the 'Big Four' in the world of professional services, has moved into this Mutua Madrileña-owned building, which has the honour of being the tallest skyscraper in Spain and boasts category A environmental certification.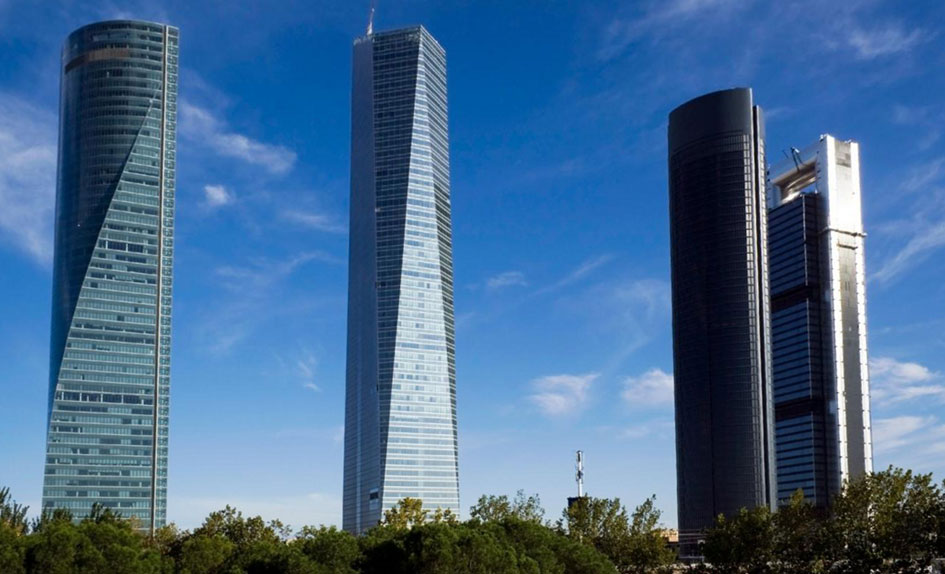 KPMG Spain, which provides firms with auditing, tax and legal, financial and business consultancy services, recently transferred its 2,400 employees in Madrid from their previous location in Torre Europa.
Here are some of the key figures about the move (Source: KPMG / Graphics: El Mundo)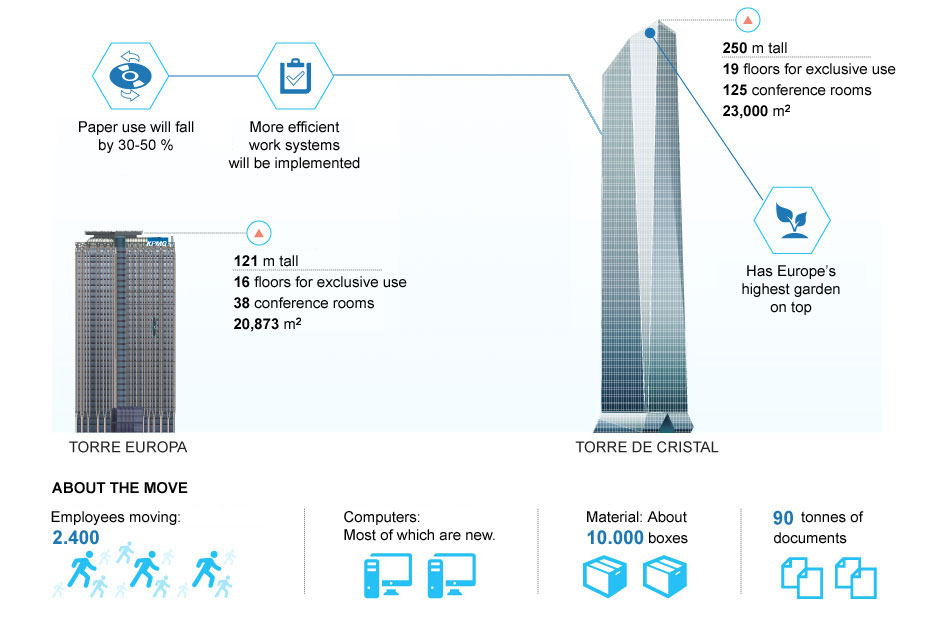 MOBILITY AND DIGITALISATION FOR ITS NEW OFFICES.
The company wants to promote mobility and collaboration between its employees and so the new offices have 250 WiFi hotspots and over 4,000 connection points. This means that the offices are not assigned to anyone in particular and can be used by different employees for meetings.
Through all this, KPMG is seeking a more horizontal, collaborative structure with a clear desk policy to facilitate crossovers between work areas and teams, and a more important role for communal areas as opposed to private spaces. There are individual booths at the new facility for employees to make calls or conferences and soundproofed spaces. The building also has a gym and offers medical and physiotherapy services to employees.
As the company awarded all the work stations and office furniture, Dynamobel played an active role in the project.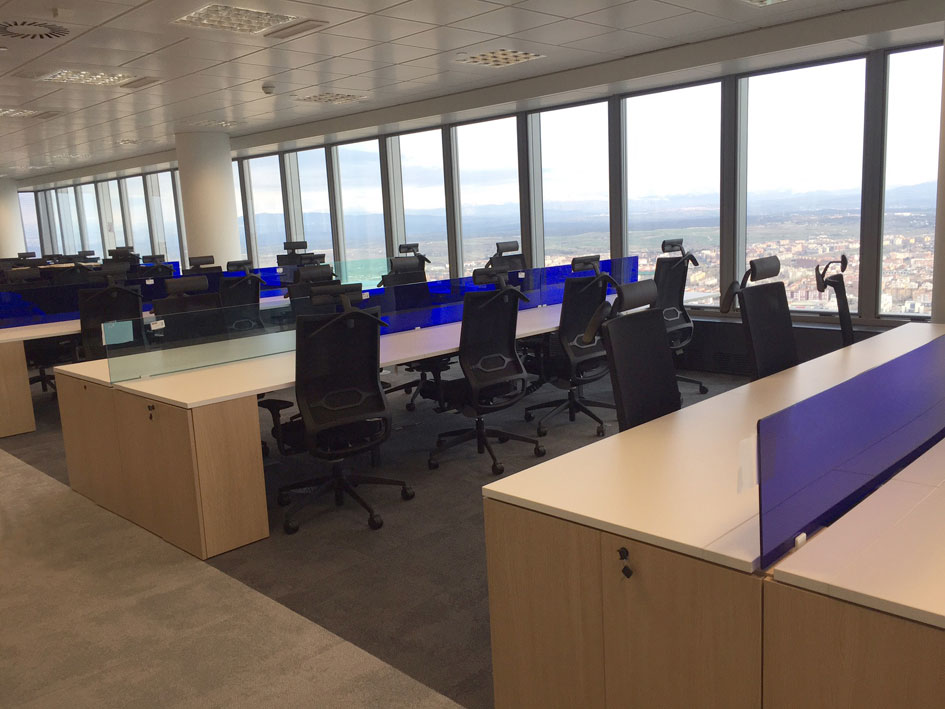 The key features of the communal work areas include face-to-face bench-style work stations separated by PMMA screens in different colours (4), chiefly KPMG's corporate blue. The white desktops have hinged cable management covers running all along the front and the ends rest on cabinets with hinged doors and an imitation wood finish.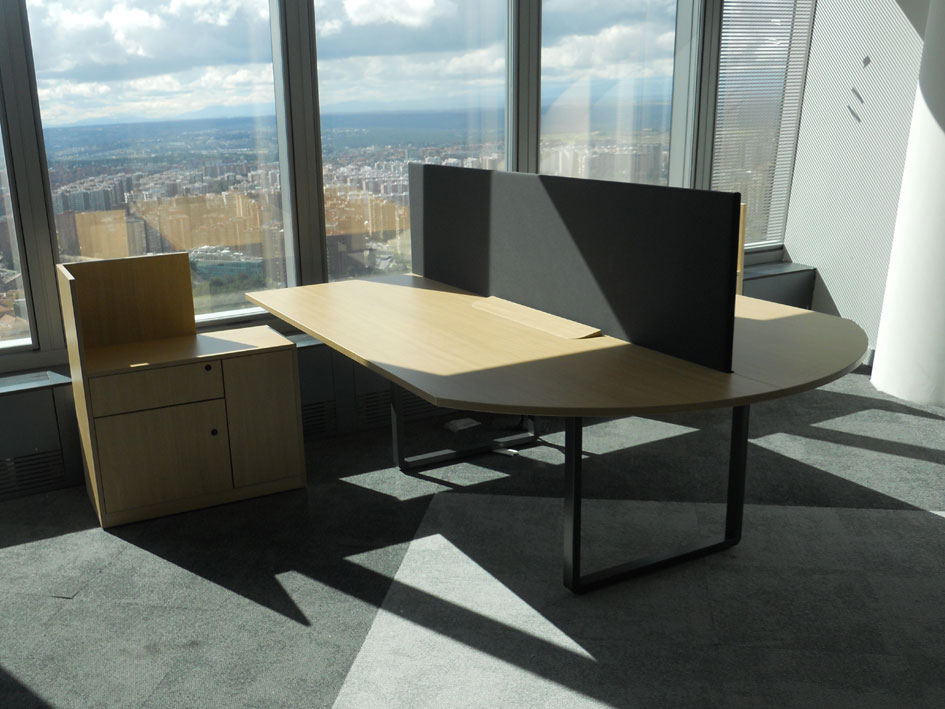 The same common areas also contain differentiated double work stations separated by high upholstered screens with independent auxiliary units with different compartments for area supervisors.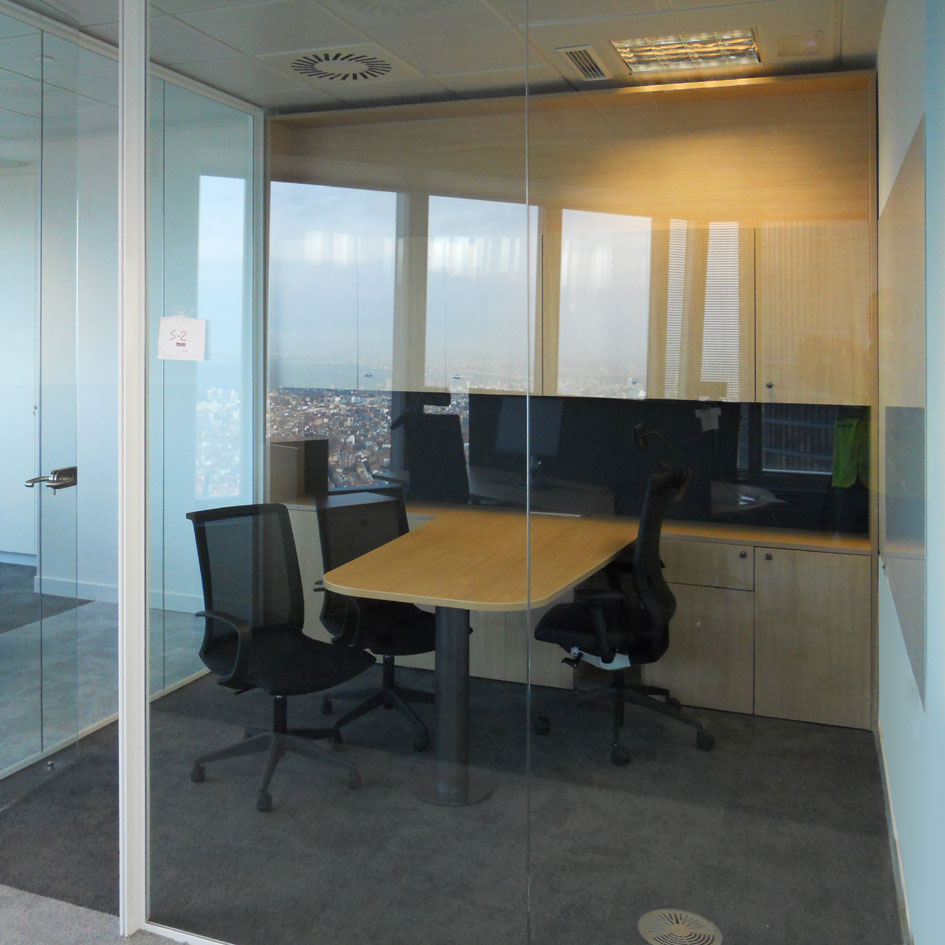 The partitioned offices are furnished with special made-to-measure units based on an original design of great height and width which completely cover one wall.
For John Scott, Chairman of KPMG Spain, the new offices mean an improvement in the working environment for the firm's employees because they incorporate all the latest technological and environmental efficiency developments, and provide functional open spaces which should encourage a more collaborative climate. "This is an outstanding milestone which will, without doubt, bolster the firm's plans for growth".