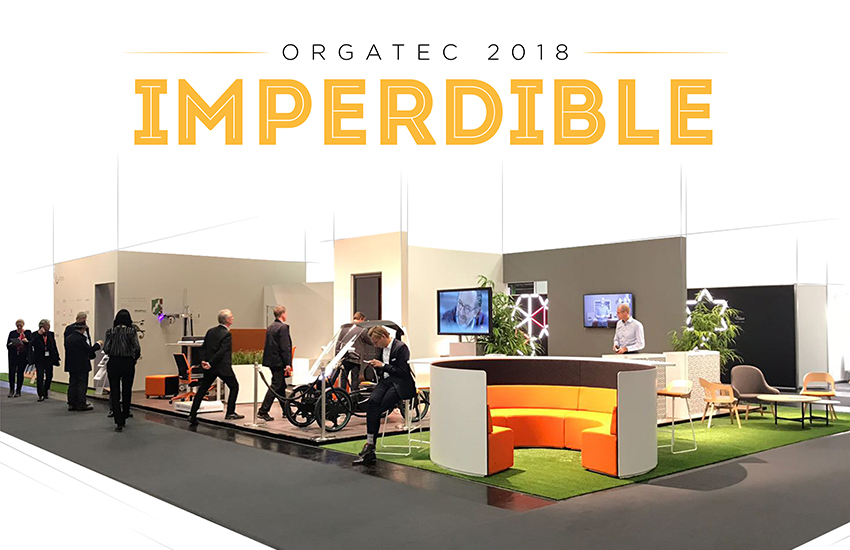 ORGATEC 2018 – 6 trends you shouldn't ignore
Want to know what developments and trends were presented at Orgatec 2018?
Dynamobel was present at one of the most important events in the office furniture, architecture and interior design world. Held in Cologne, Germany, this biannual fair attracted more than 63,000 professionals from 142 countries, representing a 15% increase on the previous event in 2016.
Working methods and office digitalisation are gradually transforming our work culture. Flexible, network-oriented and individual work stations are therefore required in order to provide solutions to meet the needs of contemporary workspaces. So, what kinds of office environments will inspire the future? How can we keep a workspace agile and compatible with continuous change? Here are the most important innovations we saw at Orgatec 2018 in response to these questions.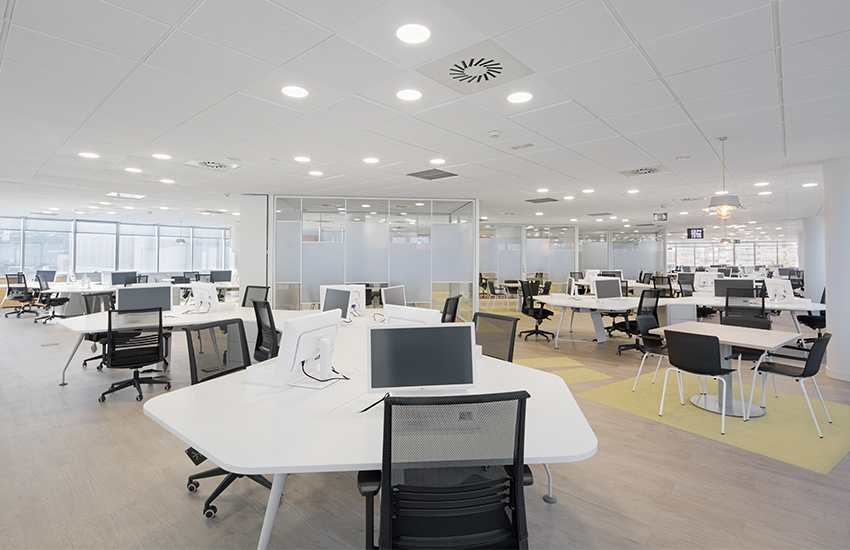 Designed for change
One word on everyone's lips was agility, a key concept in the spatial change from traditional working methods, where rigid, hierarchically organised structures hinder the smooth development of tasks and information. For this reason, today's environments must adapt to different activities and needs in order to maintain dynamic, agile development.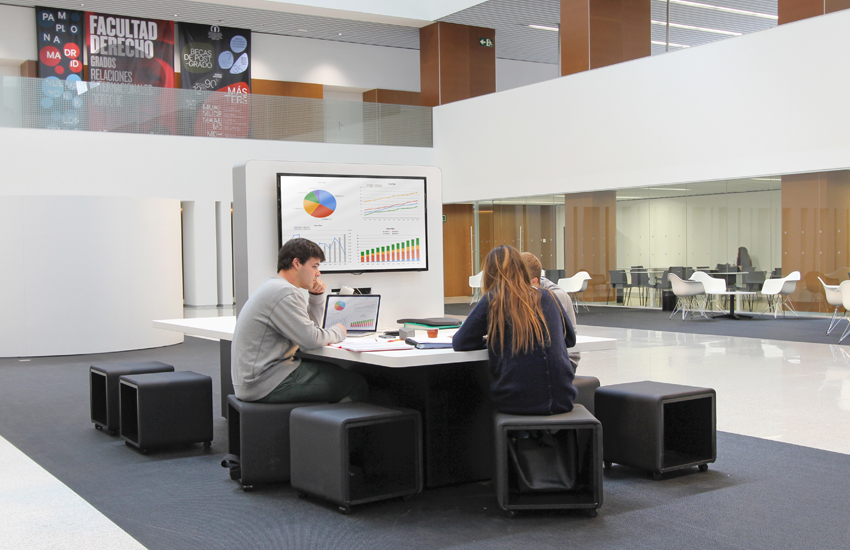 Collaborative working methods
The growing trend towards coworking spaces, where work is based on collaboration in flexible spaces, comes as no surprise to anyone. The concept is being implemented just as much in the offices of large corporations as it is in those of start-ups.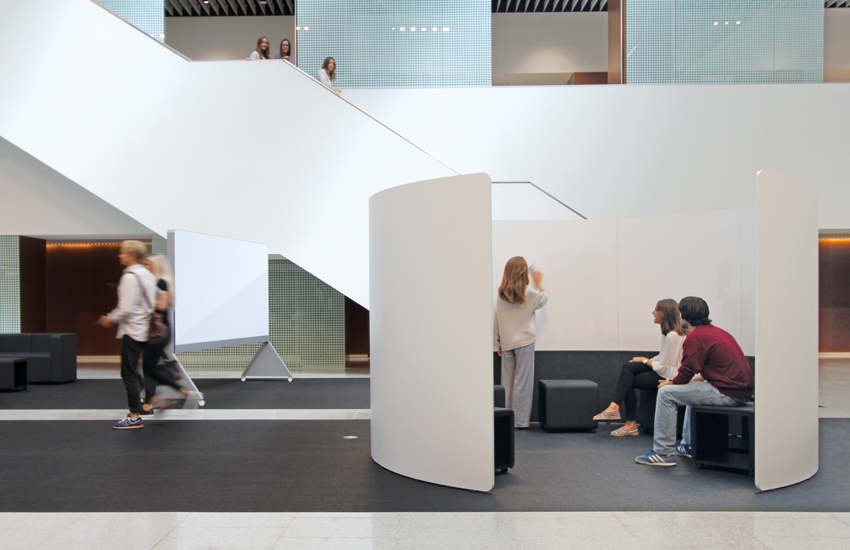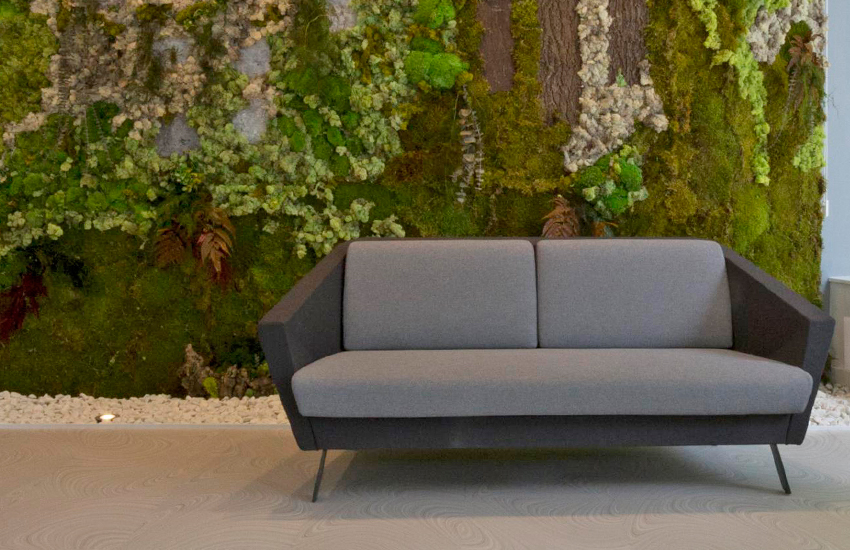 Wellbeing: how to feel good in work environments
Recent studies agree that wellbeing is key in workspaces. The line between people's work and leisure time is becoming increasingly blurred, so feeling comfortable in a pleasant, relaxed environment is essential. Wellbeing-oriented areas are therefore fundamental, experts telling us that working in environments of this kind enhances productivity in companies. 'Form follows emotion' is the new ideal set by furniture manufacturers. Organic shapes and soft colours which convey relaxation.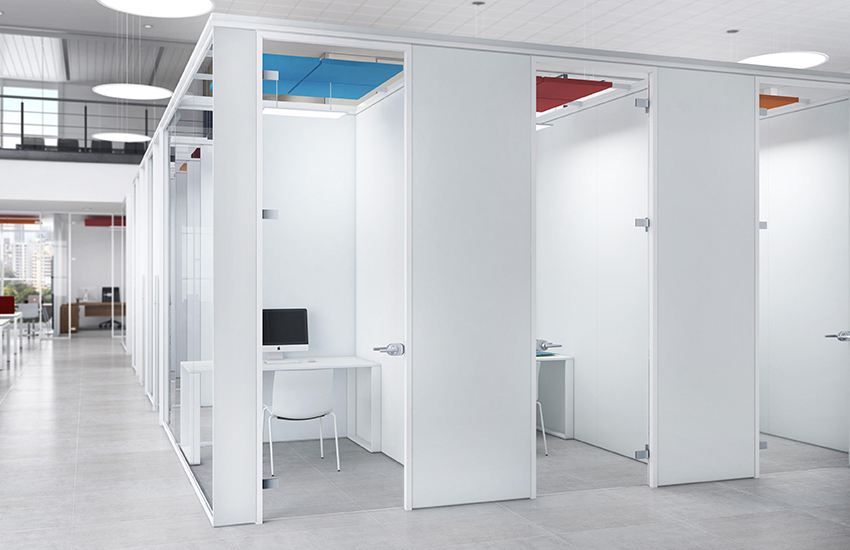 Peace and quiet in the office
The new work trends being implemented in offices aim to create workspaces which foster exchange and communication. One drawback of collaborative spaces and open offices is the need to come up with acoustic solutions to find the right balance between informal conversations and work which requires concentration.
According to a study by the University of Sydney, more than half of office workers state that noisy environments stymie both concentration and satisfaction, leading to lower productivity. This highlights the need not only for acoustic solutions involving screens or partitions which combine acoustic-lighting or acoustic-decorative functions, but also for independent rooms. In the modern-day open office, the latter tend to take the form of phone booths which can be installed in any workspace, providing a station designed for concentration with its own acoustic properties, connectivity, lighting and ventilation.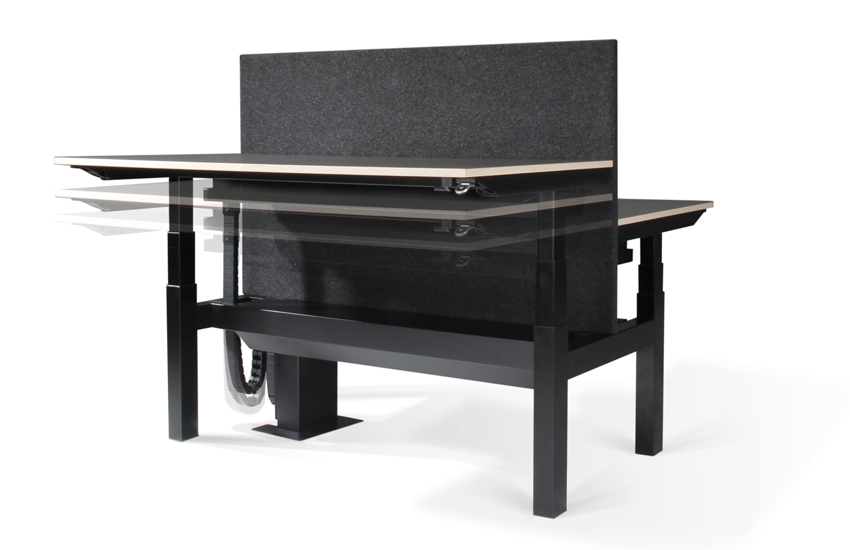 Get moving
Another major trend focuses on looking after our health at work. Many manufacturers zero in on finding solutions which encourage physical activity and promote healthy work environments by providing office furniture with which to combat physical inactivity and get users used to changing their posture. Dynamics which favour balance, strengthen the muscles and relieve the spine all aim to improve the health of the user. Height-adjustable desks allow you to change position regularly, increasing productivity by 10-20% according to studies. The users of sit-stand desks feel more motivated, hold more effective meetings and suffer significantly less from stress.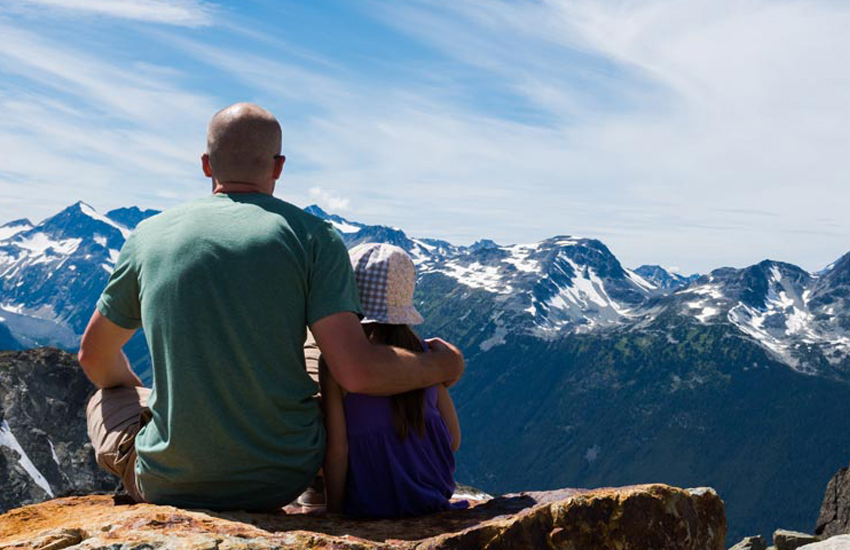 For a sustainable future
Although the pace of everyday life takes us from one place to another without pausing to think a lot of the time, we must be mindful of the manufacturing processes involved in building our furniture to reduce its impact on the planet to a minimum and work in a sustainable manner. More and more manufacturers are championing long-lasting furniture and emission-free products through production processes which save on resources and the use of eco-friendly materials and smart logistics to minimise their impact on the environment.
In conclusion
Digitalisation and networks are conditioning work in our offices more and more by the day. Consequently, workspaces need to be able to facilitate agile working methods for the rapid exchange of information and ideas. Each environment needs to be able to cater for different work cycles and provide flexible solutions.
The innovations presented at Orgatec 2018 emphasise the "Culture@Work" concept, which not only illustrates the rapid changes in our working environment, but also highlights the continuous shift towards intelligently organised, agile, flexible and collaborative office work.