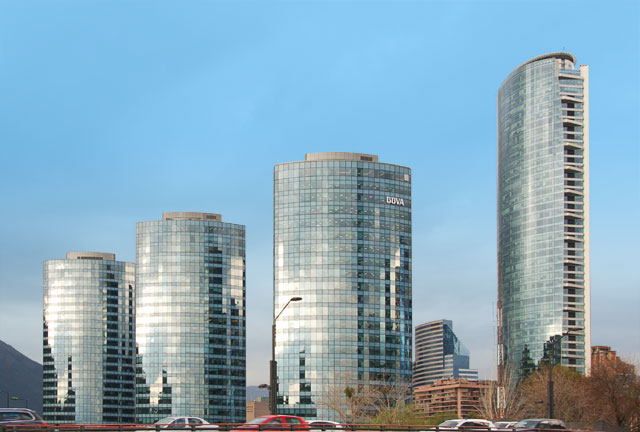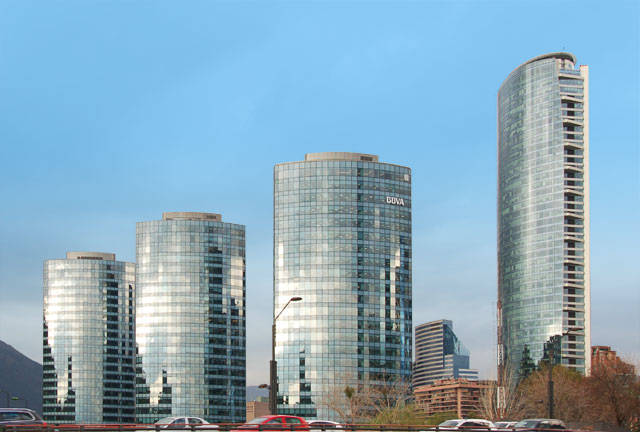 Partition and furniture in the new headquarters of BBVA Chile.
The new headquarters of the BBVA bank in Santiago de Chile is housed in Tower A in Parque Titanium, a complex developed by the property development firm Sencorp, run by the entrepreneur and architect Abraham Senerman.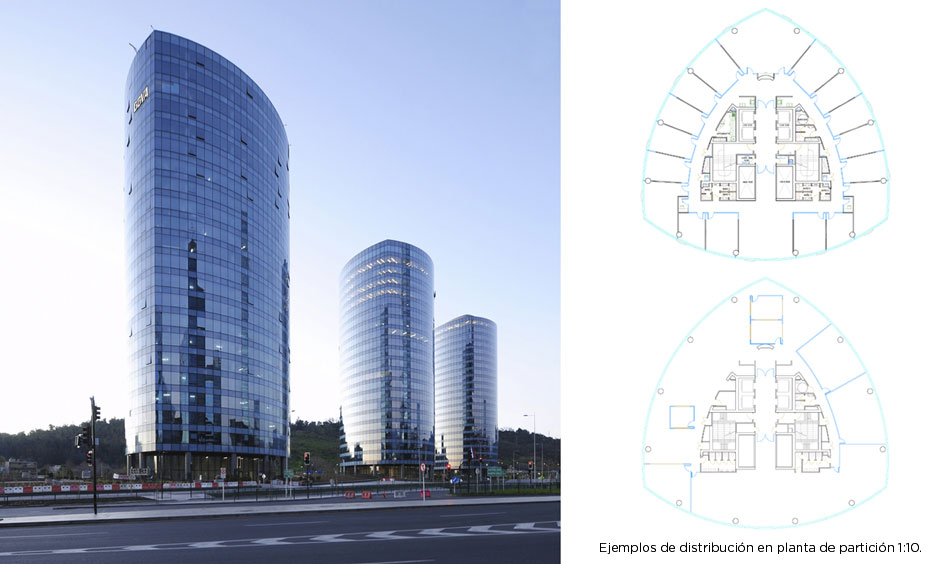 More than 1,400 BBVA Chile employees occupy the building, consolidating the Group's long-term commitment to raising its objectives in the country.
The building has 23 storeys, a modern auditorium, conference rooms, a cafeteria, a business centre, storage space, a car park and a total surface area of approximately 20,000 m2, all incorporating the latest technology from different fields, from climate control to efficient water management systems, earning it Leed CS certification. One of its main features is its earthquake protection system. In a country with a great deal of seismic activity, it is essential to protect buildings from seismic stress and the BBVA building is equipped with energy dissipation systems capable of reducing oscillation by up to 40% in the event of an earthquake.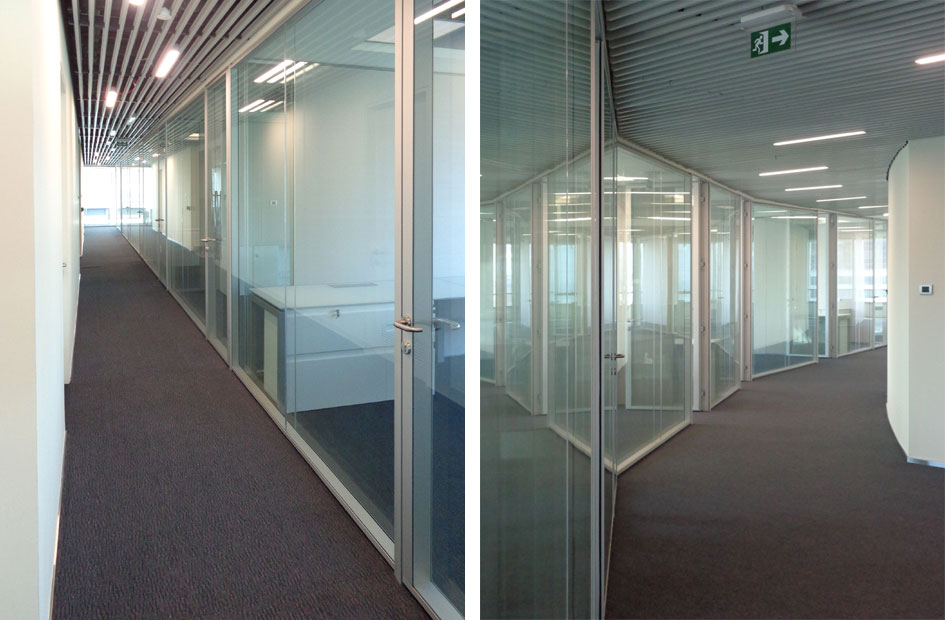 Dynamobel contributed to the start of operations in this unique building by fitting 1:10 partitioning and Tec furniture. Both products were adapted to meet the end customer's requirements.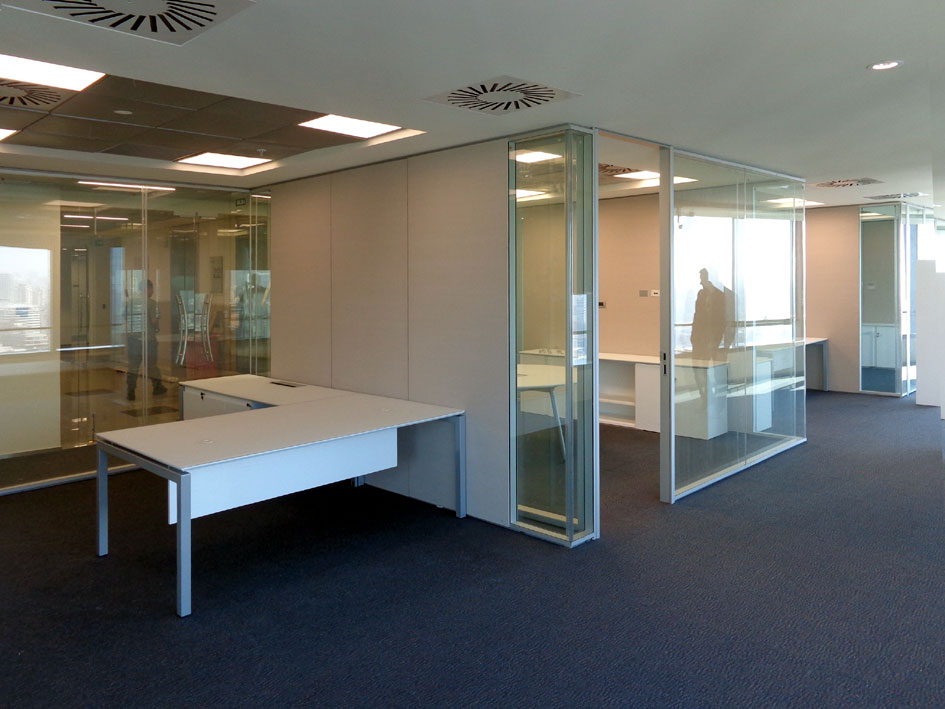 Visible anodised aluminium profiling, blind panels with special glass and wood finishes, double-glazed door leaves with locks built into the profiling and drawer units suspended from partitions are some of the unique features of the project, which lends the business centre area a sophisticated, distinguished appearance that sets it apart from the rest of the building.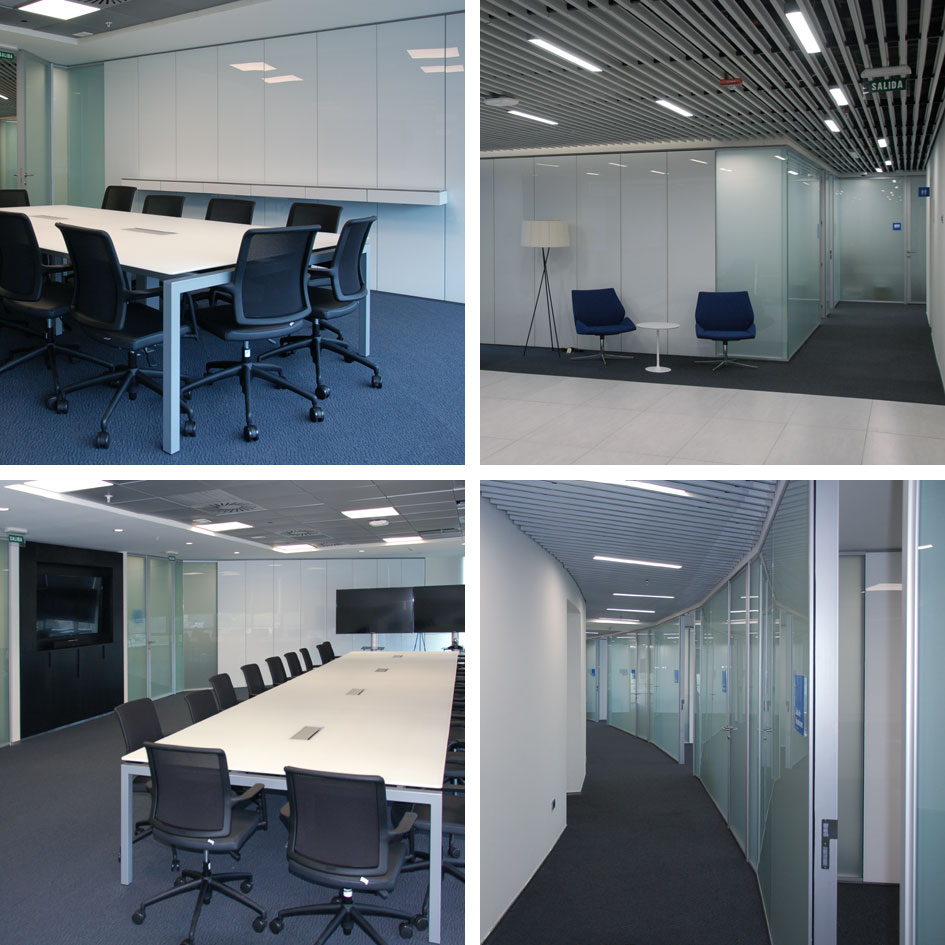 BBVA is so satisfied with the result that it has asked Dynamobel to work on its new headquarters in Argentina (Buenos Aires), a project which should be completed by the end of the year and is expected to involve more Dynamobel systems than its Chilean counterpart.