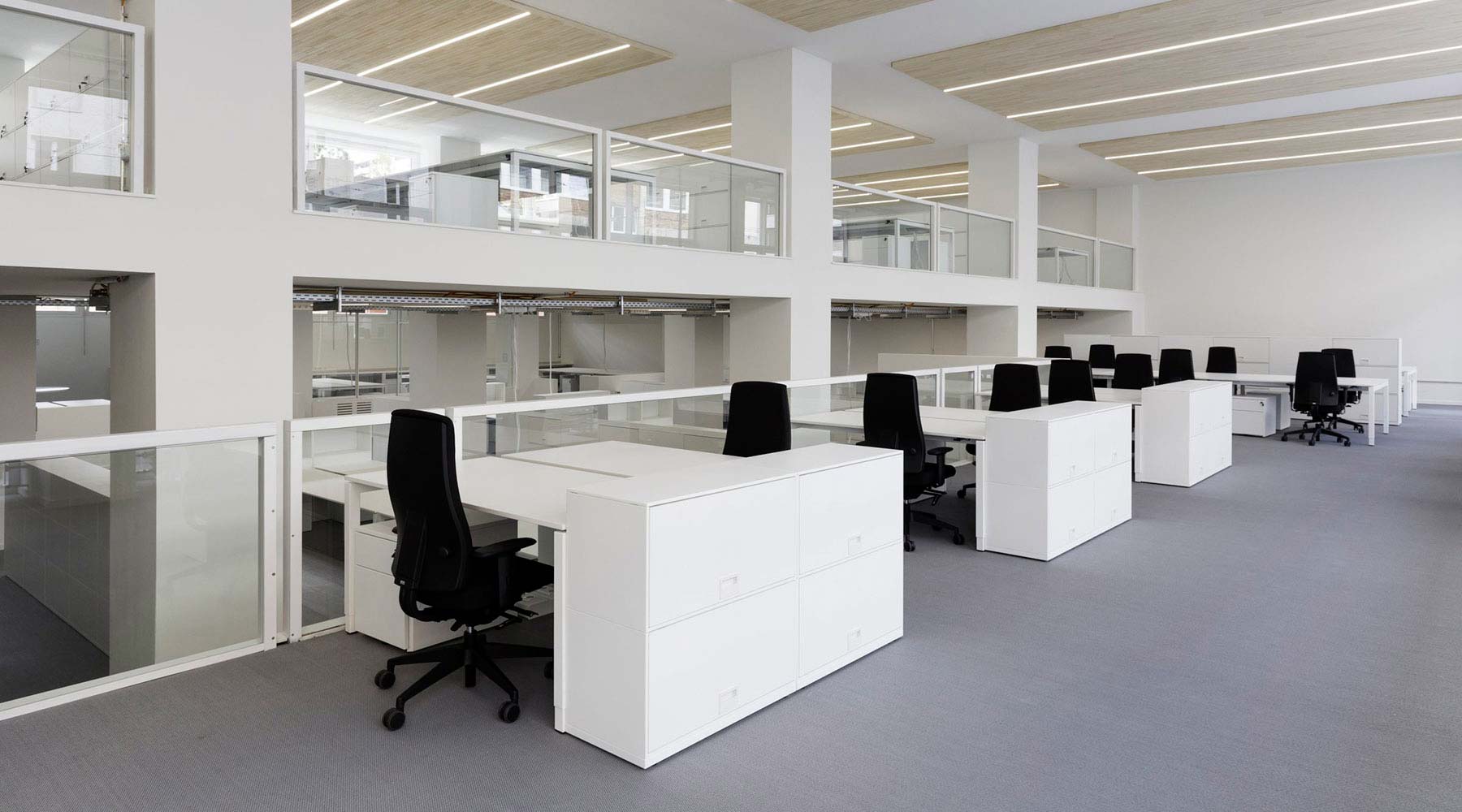 Serviceplan Group: communication with that Dynamobel touch.
The Serviceplan Group is the largest and most diversified communication agency in Europe. Since it first started out as a straightforward advertising agency back in 1970, the company has gradually taken specialists from an ever broader array of communication disciplines on board: brand strategists, creative professionals, media specialists, web designers, CRM consultants, etc. All these experts now work in harmony in the "House of Communication".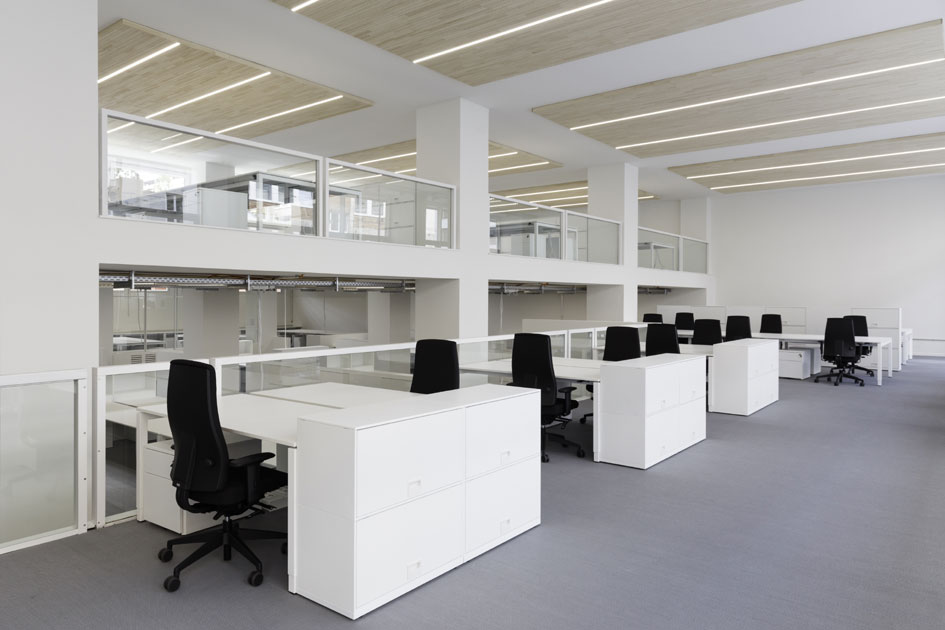 The group has more than 45 specific agencies specialising in different areas of creation, technology and media. Its numerous offices worldwide employ a workforce of over 2,800 people and their work regularly wins awards in national and international competitions, including a number of awards at the 59th International Festival of Creativity in Cannes.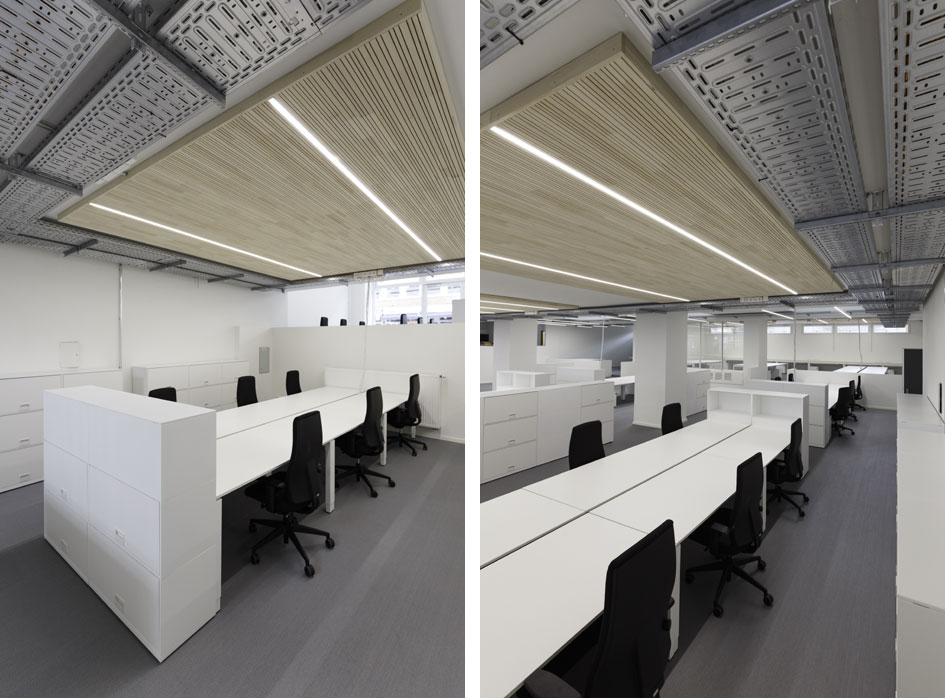 Dynamobel, in collaboration with its Munich-based partner Marcus Hansen, has fitted out several of the group's offices, including its Munich, Frankfurt, Hamburg, Cologne and Zurich premises. The agency chose our Tec, T-Box and Quo furniture to equip these offices. The emphasis was on white in order to harmonise all the finishes and combine seamlessly with other features, the most striking of which consists of decorative wooden ceiling panels with built-in lighting and sound-absorbing properties.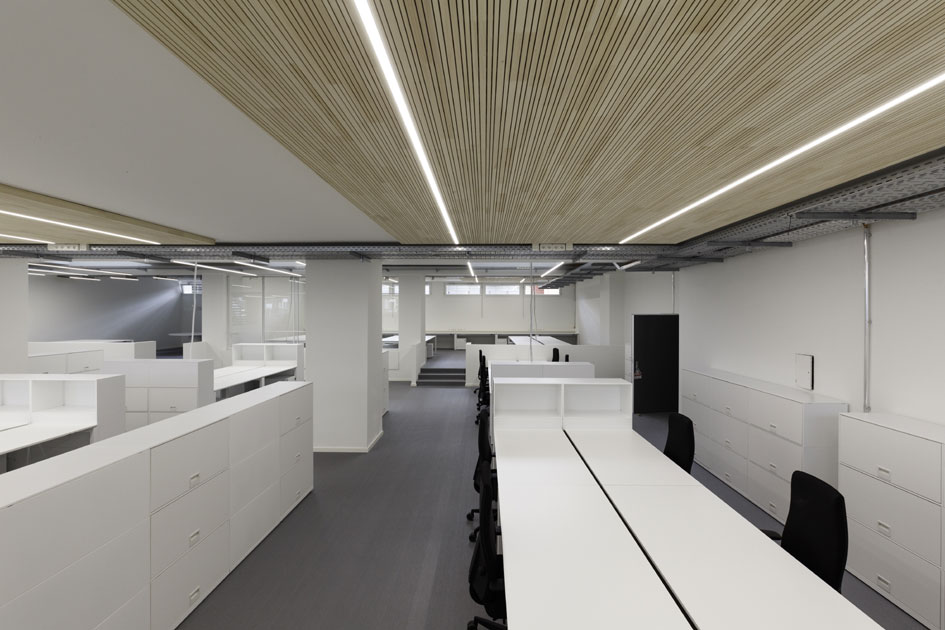 Most of the work stations installed are face-to-face, bench-style posts with height-adjustable legs, sliding cover with brush and a cable management system to lead wiring to suitable points.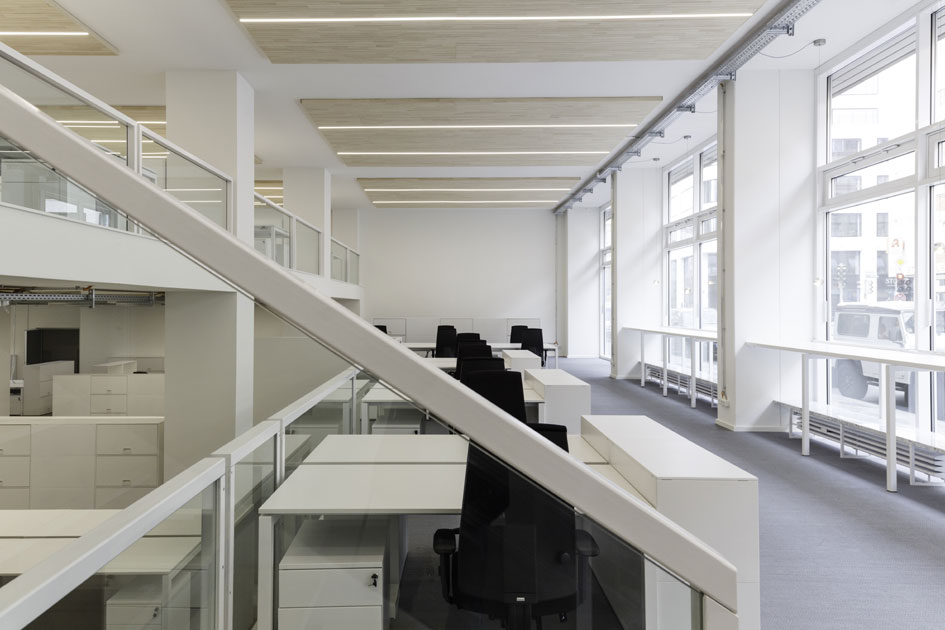 Photography: Peter Schinzler