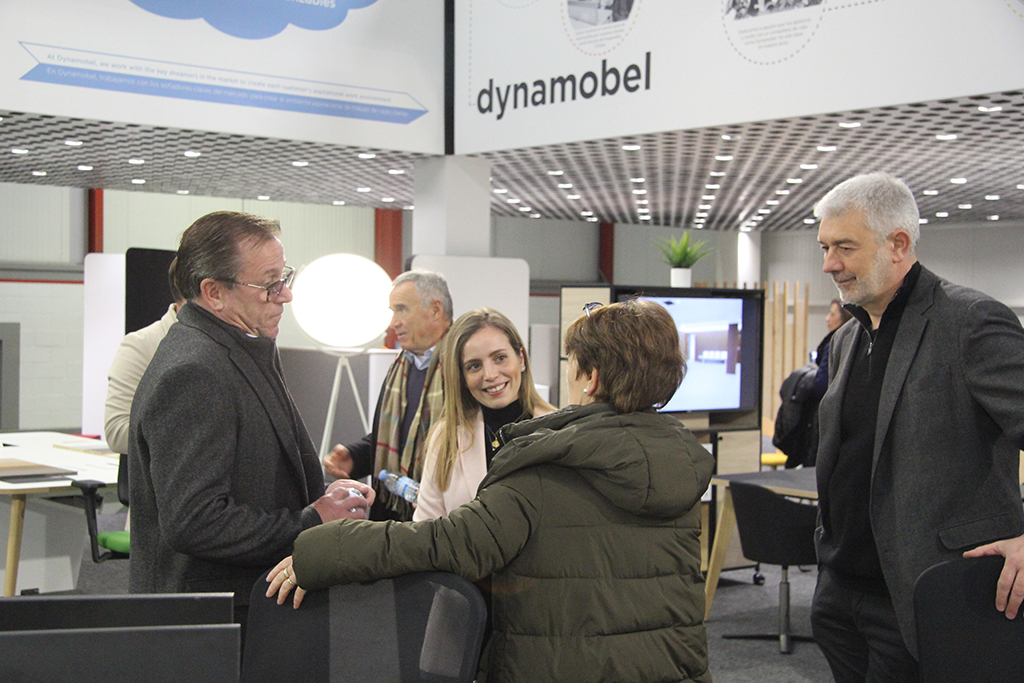 The Peralta factory welcomes Dynamobel's distributors to showcase its upcoming innovations
Estilo, Vipun, Criterio, Ergomobil, Chavsa or Muebles Montiel are just a part of the extensive list of distributors we work with nationwide. These distributors have also recently visited our headquarters to learn about our business, our work dynamics and the new developments that are already affecting or will affect Dynamobel's evolutionary process in the near future.
Located in the town of Peralta (Navarre), our factory has been the stage from which we have shown them the new assembly lines and machinery that we have integrated in our facilities; the novelties that mark the manufacturing process of our products and solutions for offices and workspaces; the new commercial tools that we have to innovate in our daily work, such as the interior design software pCon.Planner, the Express rate and the online configurator; as well as our new business plan for the future. 
In addition, the improvements that we want to promote on the materials and finishes of our products or the packaging and packing processes; the new investments in machinery; the changes in the traceability process of our products, from their point of origin to the point of sale; or the integration of the Berrioplano factory in Peralta have also gained prominence during the course of these visits. 
Next launch
Throughout the three intense days during which this event took place, we also dedicated a space to announce the upcoming launch of the Express product, as well as the special rates and conditions that mark this novelty: a new product that has a notably more agile installment plan than the rest of the standard products. 
In addition, Contel and Fsmobel, two friendly companies with a long history linked to Dynamobel, also visited our factory a few days later, with the aim of getting to know all these innovative changes.
Located in Barcelona, Contel is a family business with more than 40 years of experience in equipping spaces for large corporations, institutions and companies; while FSmobel, a Valencian company founded in 1999 and with a successful track record in the sector, has a concession for the commercialization -mainly- of Dynamobel solutions.
During their visit, we had the pleasure of speaking with two of their representatives to know the professional relationship they have with Dynamobel and the point of view they approach about our brand. They are: Patricia Pallarés, Marketing Manager and Operations Manager of Contel, and Javier Pérez, Key Account Manager of Fsmobel.