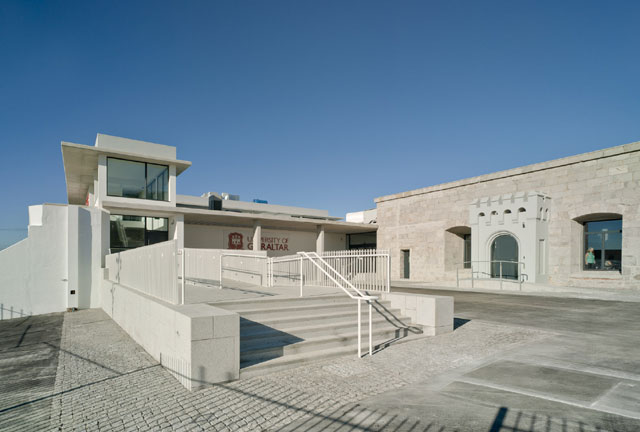 University of Gibraltar, an academic project with a smack of history.
An old military cantonment on the Rock with centuries of history behind it now houses the seat of the University of Gibraltar thanks to the work of Ayalto Integral, a team of engineers and architects which has given shape to this project combining respect for historical heritage and modernity. Work on the complex was completed in just 8 months and earned the first prize for the best historical intervention on the Rock.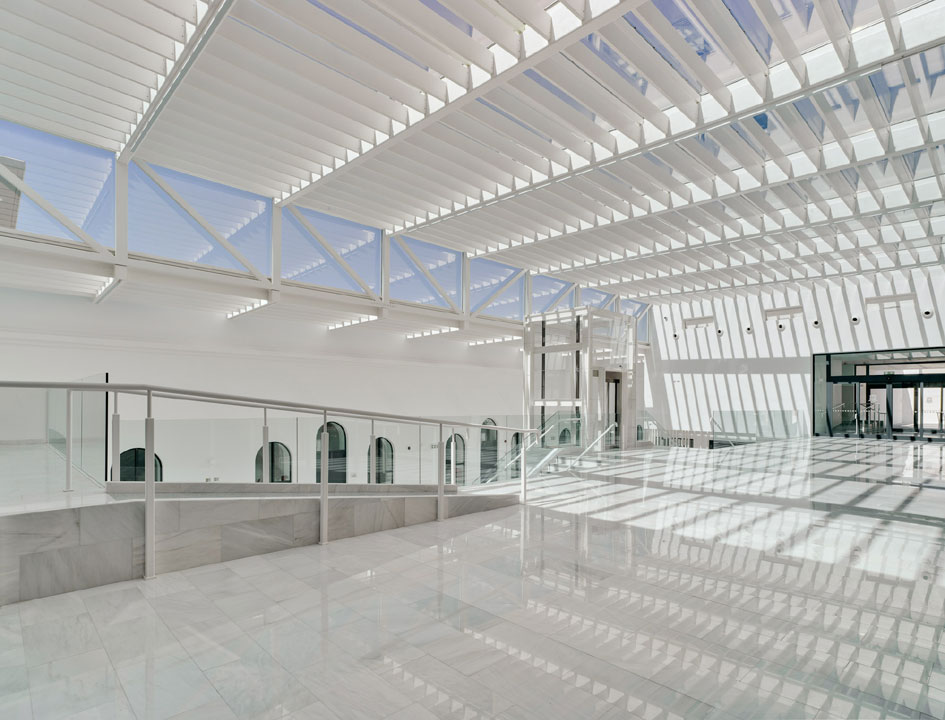 Working in collaboration with two local firms, the team restored the two buildings belonging to the fort and joined them with an atrium containing two new rooms. The design plays with light and glass to create an open, bright space for teaching staff, students and visitors to meet up in.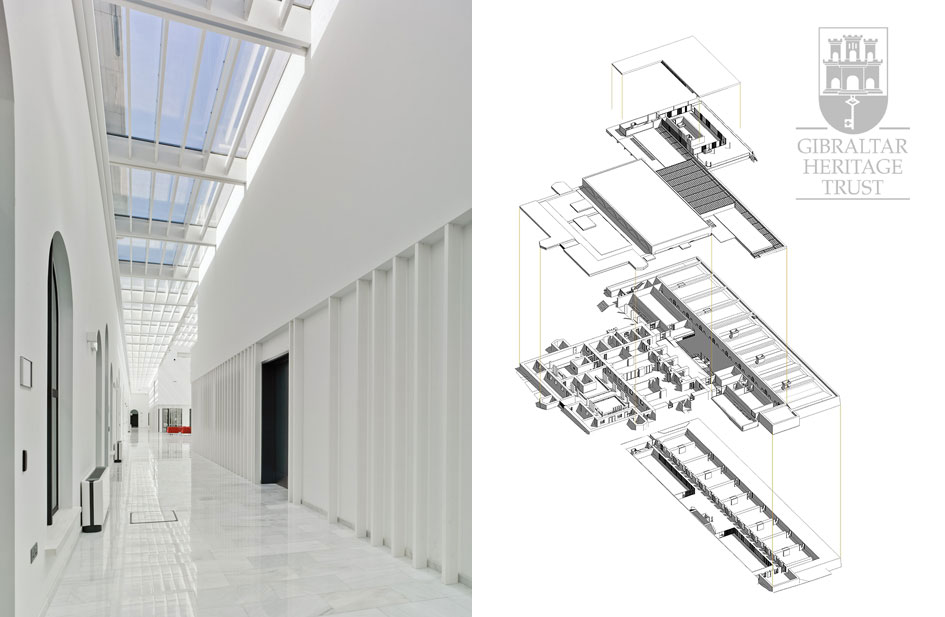 "Since the first time we visited the barracks located at Europa point we take account of the great possibilities of this project, or his location (N-S orientation and impressive sea views) as well as for the buildings intrinsic value as cultural heritage (antiquity, materials, and interior brick vaults).
Firstly we focus our intervention on pulling down all the structures added on different moments for the uses placed during the complex´s life. After trying, unsuccessfully, to locate all the large programme of necessities in the existing buildings when we realize that we need to build two new buildings. By this time we made the decision of arrange and promote this "in between spaces", as a goal for the project." – Ayalto Integral.

Located at the point where Europe reaches out to Africa and with views of the bay, the university offers qualifications in health, economics and tourism.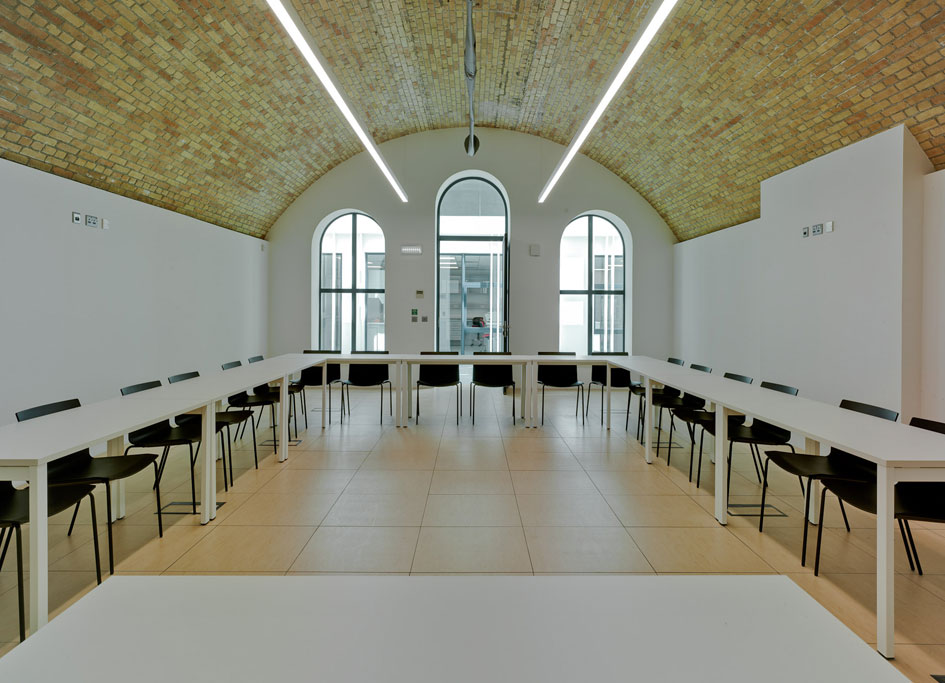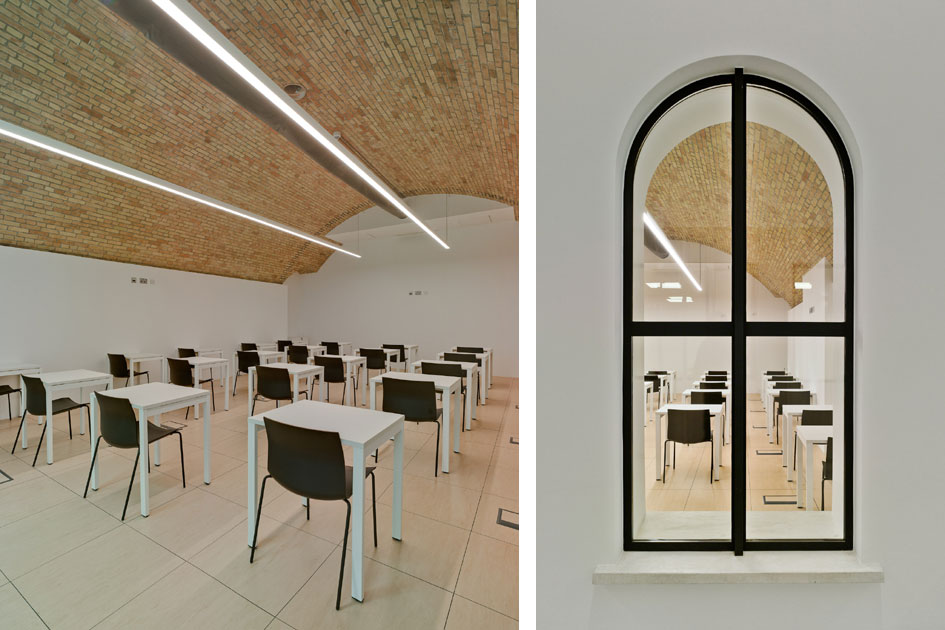 Dynamobel played a part in this award-winning project by contributing to the furniture. The classrooms and communal study areas are fitted out with different programmes: Clic desks and 4-legged Trazo chairs in the former, and Tec desks and Slat16 and Trazo chairs in the latter.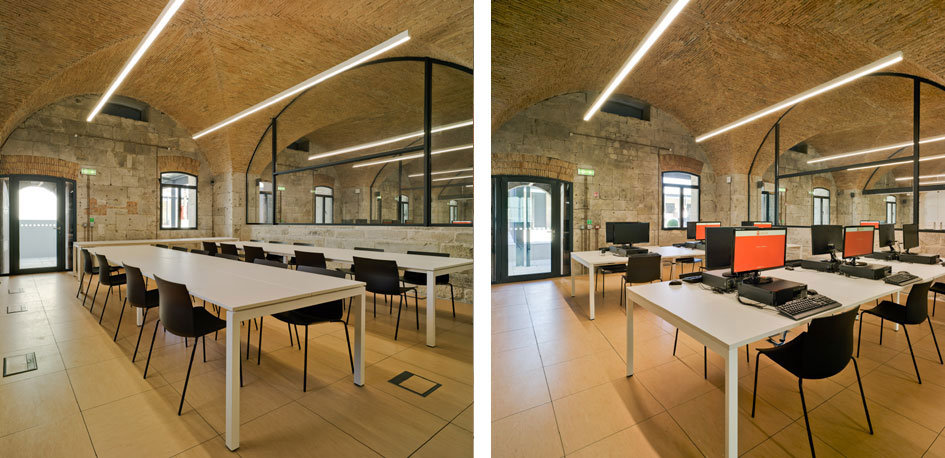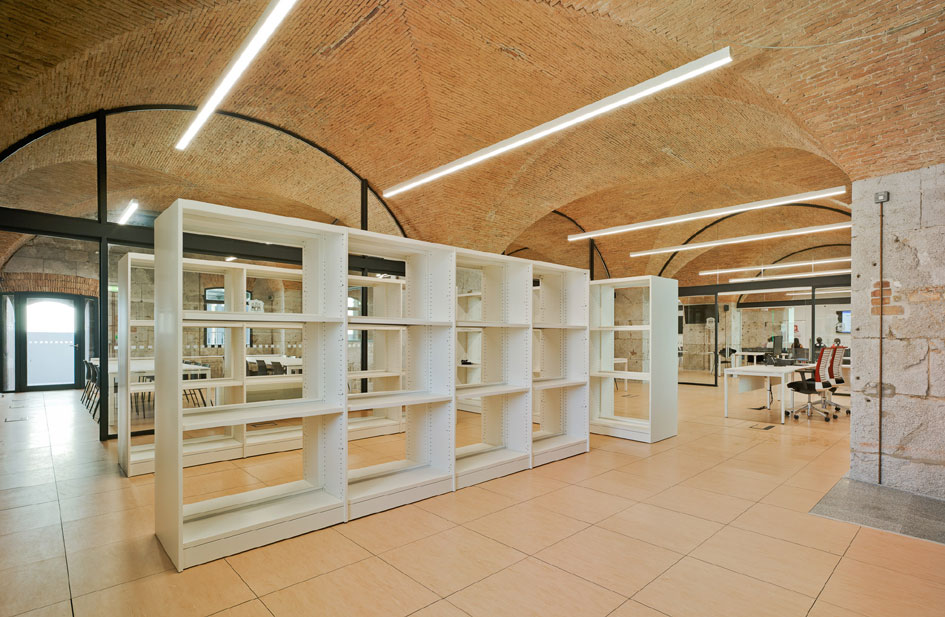 The project also includes Cube pedestals and storage units, and Sol tables made to special heights in the communal areas.
Awards: Gibraltar Heritage Award 2015