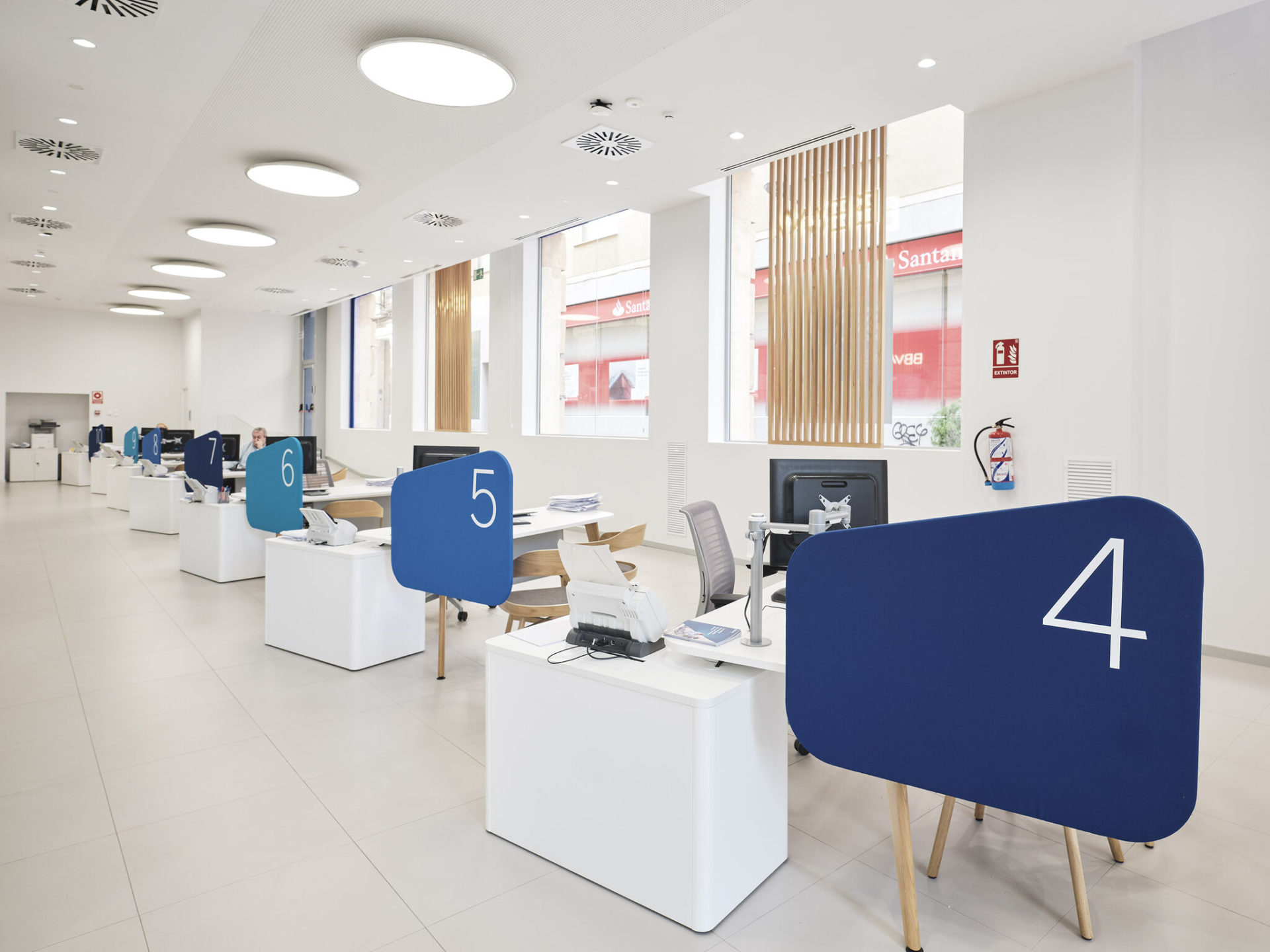 Banks redesign the user experience in their branch offices through design.
In recent years, there has been a major shift in the design of bank branch offices. They have moved on from closed cubicles and dark colours to favour warm, open spaces. Why? Banks have found a very powerful tool to influence their customers' feelings and emotions in the design of their workspaces.
This transformation is due, on the one hand, to the recovered trust of users in banks after the image of the sector was severely harmed by the 2008 crisis. On the other, online and mobile banking has really taken off, which means that branch offices are no longer places we visit regularly.
This has led banks to reinterpret their spaces as warm, friendly places where users are met with a unique, comfortable experience when they go. Redesigning their spaces has become a way to reflect the values they wish to convey to society: proximity, transparency and comfort.
What are the branch offices which have placed the user at the centre of the design of their workspaces like?
There are fewer barriers between the customers and employees at branch offices of this kind. Branches as we used to know them, with room dividers and offices, have started to become history, giving way to wide, open, doorless spaces. The absence of walls and the separation of spaces with glass screens and offices with glass partitions create a feeling of transparency for users.
The colours have also changed. We have shifted from a palette of generally dark colours, like grey, to a focus on livelier ones which add brightness, for example, through items of furniture.
Wood has gained prominence, bringing a homely feel to these spaces. You can find it in chairs and desks in modern designs where it is combined with glass and metal. Comfort also plays a part in making waiting areas more homely, allowing users to enjoy a relaxed environment.
DYNAMOBEL SOLUTIONS IN THE BANKING SECTOR
The Dynamobel team has been able to respond to this trend and the direction in which the banking world is heading. So much so that several banks have relied on our solutions to transform their offices, as has been the case with BBVA, Bankia, Santa Lucia, Vall Banc and La Caixa.
BBVA
The recently opened BBVA Blue Branch head office at 33 Calle Velázquez in Madrid has Dynamobel Be Wood chairs and public service stations, made exclusively for the bank, which wanted to enhance the user experience in the office.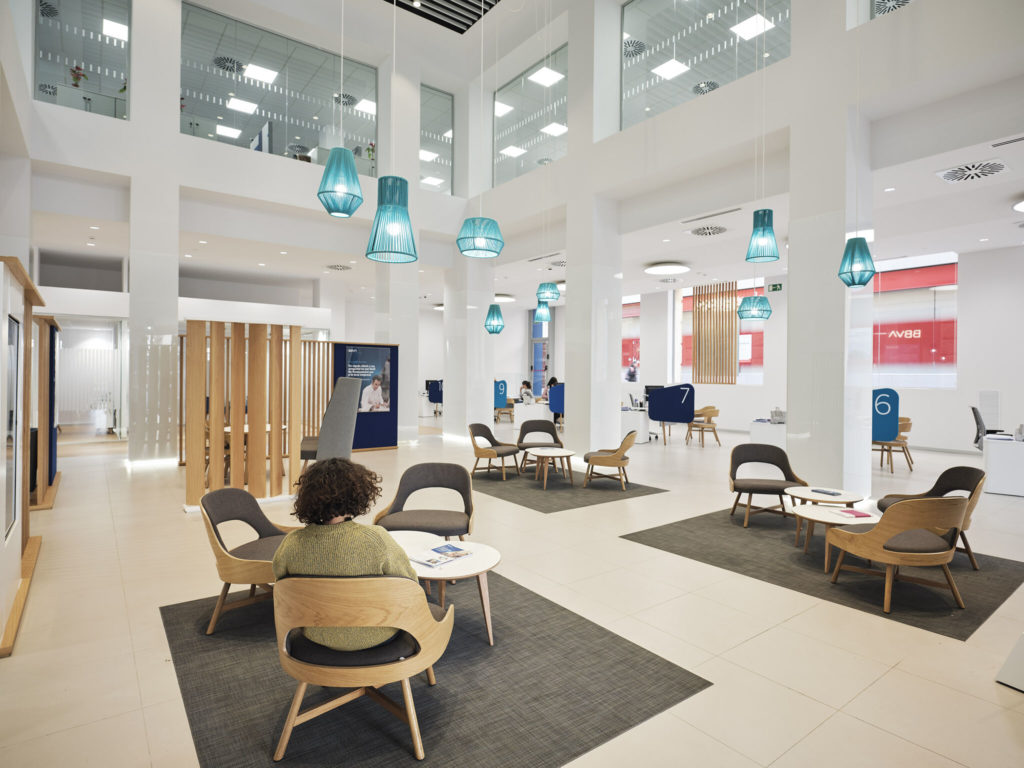 BANKIA
Bankia's first 'flagship' branch office in Madrid sought more intimate spaces for private meetings with customers requiring financial advice, while other customers could make use of self-service areas or others technologically equipped to deal with them quickly or with an emphasis on active waiting.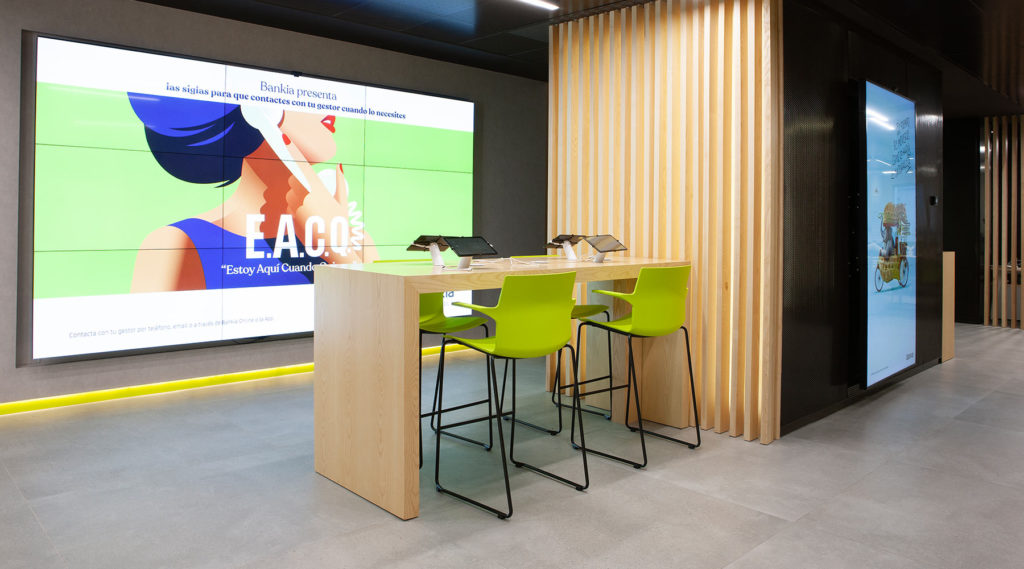 For these areas, we supplied solutions such as Be Wood Relax and Trazo chairs, articles form the VIVA Puf range and Slat chairs for the employees' work stations.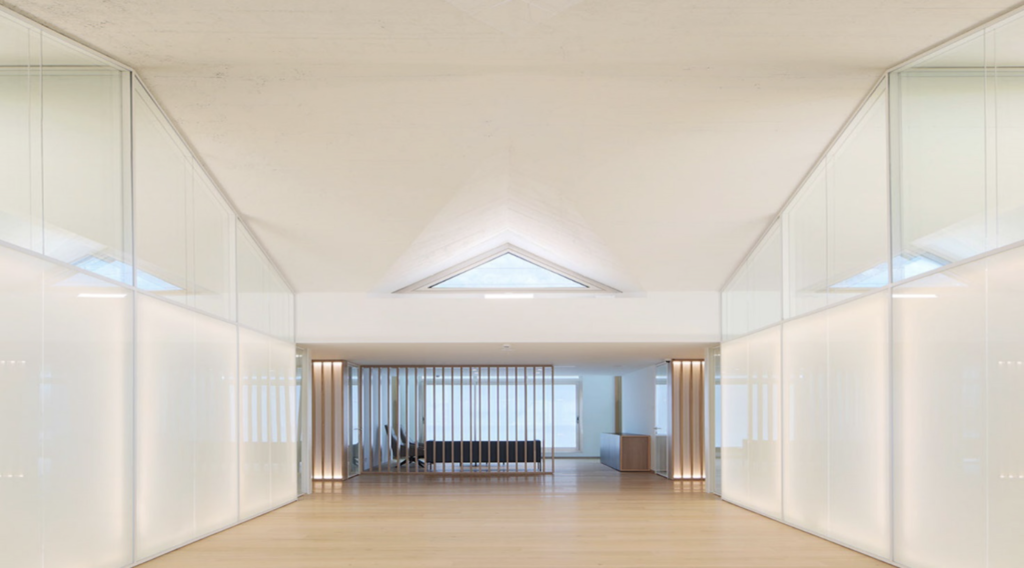 VALL BANC
The headquarters of Vall Banc in Andorra refurbished its offices to highlight its values as a firm, such as transparency and brightness. Dynamobel 's glass Line partition was key to the distribution of areas at the headquarters. 
We also supplied Grade Executive desks, which offer both individual desks and desks with returns.