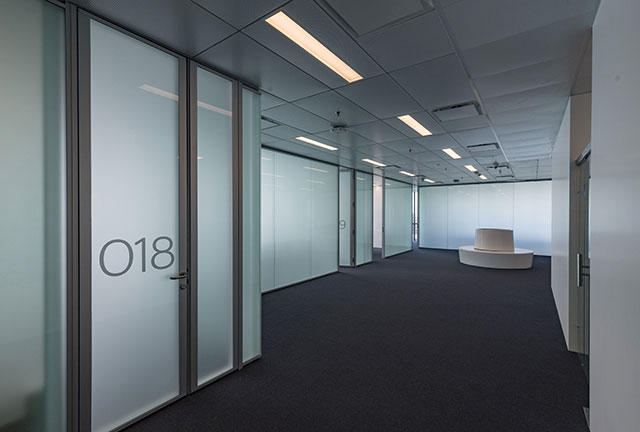 BBVA FRANCÉS. 1:10 partitioning for the headquarters of the BBVA group in Argentina.
BBVA Francés has opened its new corporate headquarters in Buenos Aires. The tower, the highest in the Catalinas I and II complex, is in Retiro, one of the most exclusive areas of the capital, near the city's financial centre and the Puerto Madero waterfront.
The BBVA group has invested some $250 million in the bank's new headquarters in Argentina. More than 1,900 employees are set to work on the 23 floors which BBVA Francés now occupies in the 33-storey tower. The new BBVA Francés headquarters follows the same line as its other corporate buildings in South America, such as the Santiago building, which Dynamobel also helped fit out.

The building has been certified LEED Gold (Leadership in Energy & Environmental Design), which is one of the most demanding international ratings for sustainable building and ensures both respect for the environment and maximum comfort for users.

A BMA Arquitectos y Asociados project managed by the architect Gonzalo Couto.
Through its local partner Kalpakian, Dynamobel has successfully installed almost 7,000 m2 of partitioning in different versions of its 1:10 system.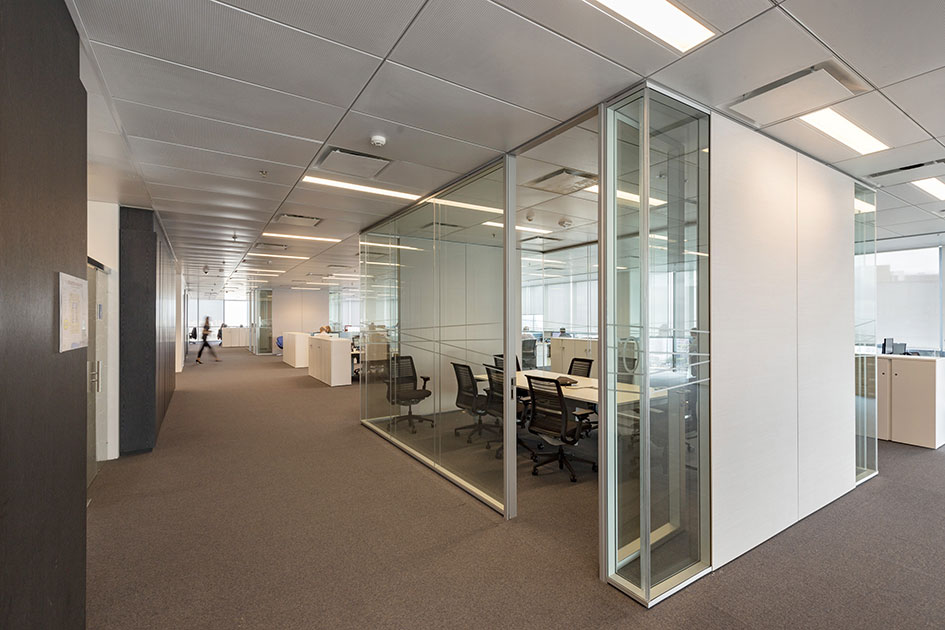 Standard floors 13 to 32: Transparent double-glazed 1:10 with room separations and columns in natural wood.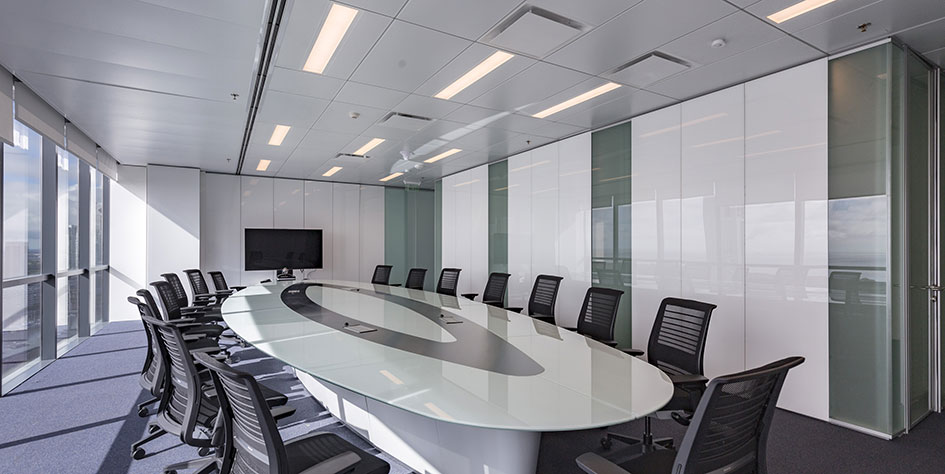 Business Center floor P21: Frosted double-glazed 1:10 with acid-etched glass, with room separations and columns in a white glass finish, which also serves as a whiteboard surface.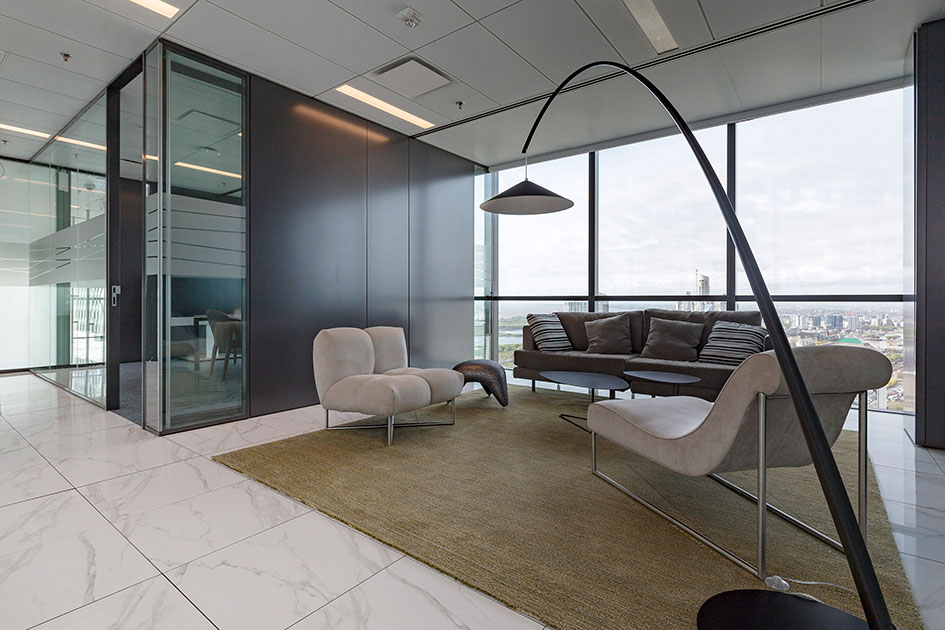 Floor 33: Transparent double-glazed 1:10 with painted metal panels serving as room separations and column covers.


Photos courtesy of BMA Arquitectos y Asociados.
Project Manager: Gonzalo Couto (Architect) – Buenos Aires, Argentina