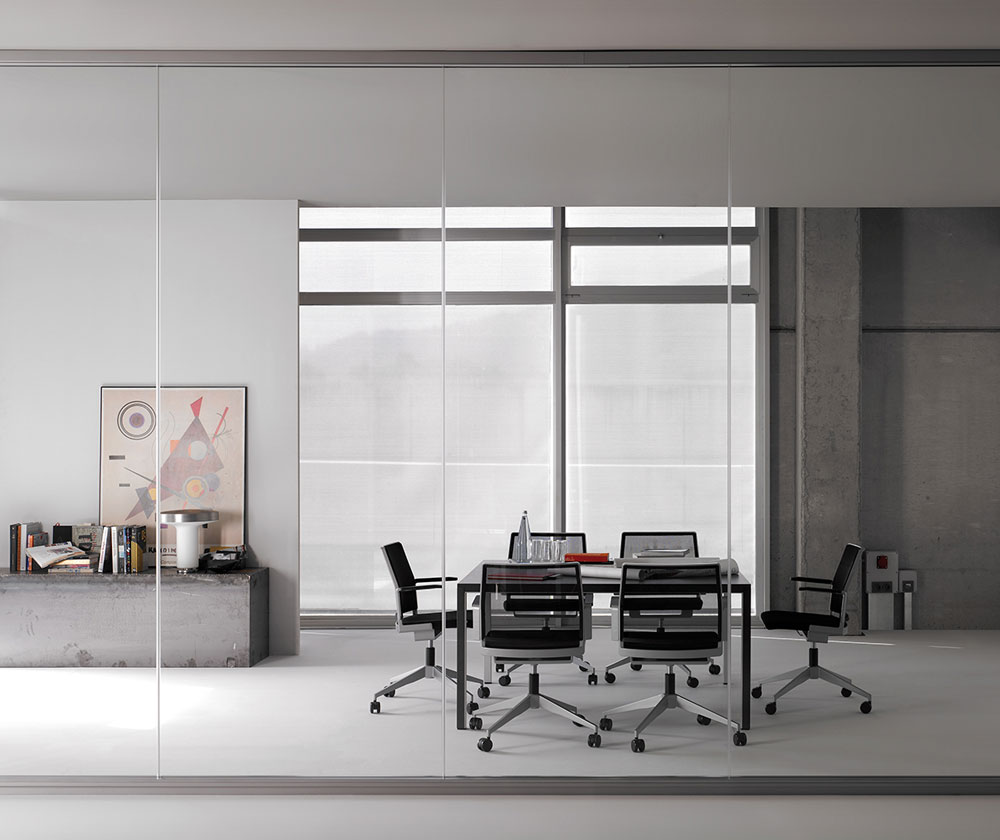 Productivity, flexibility and well-being: the principles that mark the development of today's offices
Efficiency and productivity, flexibility between collaborative and individual work and people care are some of the most significant factors that are already defining the development and growth of today's offices. Earlier this year, we looked at the new trends that 2023 brought with it and that have made their way into contemporary workspaces: increasingly open, flexible, collaborative and sustainable.
These trends have now not only been reinforced, but have also led to new ones that are expected to grow as 2024 gets underway.
In fact, smart work, collaborative work, teleworking, or the various online work tools are elements that are found in our daily lives; trends to which the new workspaces are successfully adapting and which are also generating work environments that ensure workers' health and wellbeing.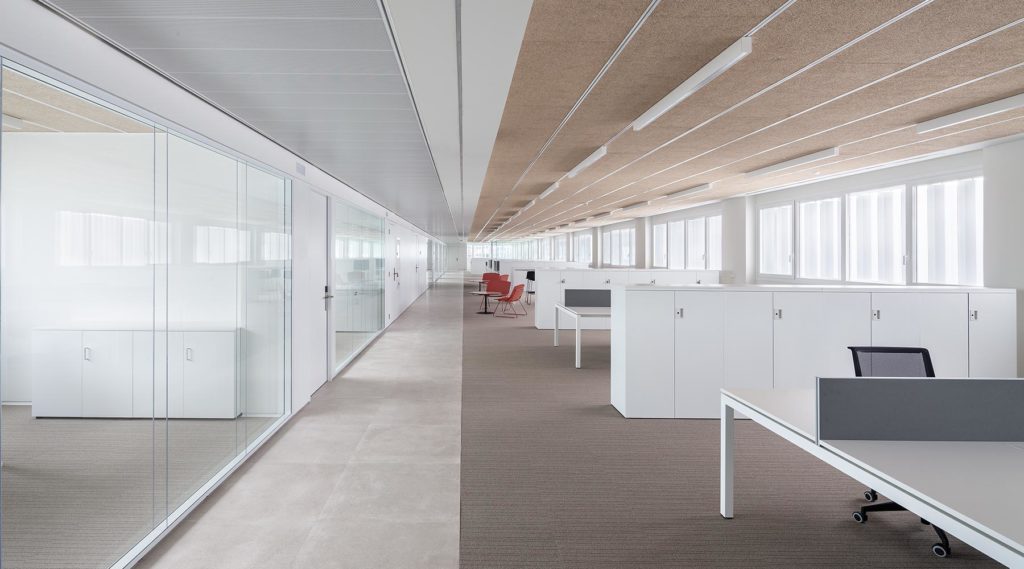 Installation: Focke Meler, furnished by Dynamobel. Photo: Provided by Focke Meler.
A whole list of phenomena that are taking place with the intention of preserving their durability and persistence in the long term. We tell you about some of them:
Efficiency and productivity: smart working
This new working model uses new technologies to boost both performance and efficiency in its development. Planning, the implementation of realistic objectives and the balanced and fair task allocation are some of the ingredients that reinforce smart working in the office.
In order to make the most of both time and available resources, there are solutions that support this trend, which is as useful as it is satisfactory in every workers' day-to-day life.
This includes our partition systems LINE, M92, M82 or 1:10, solutions that not only facilitate the division of spaces while respecting the open character of the office, but also promote efficient, productive and collaborative work dynamics, reinforcing the maximum use of available resources.
Today, traditional partitioning systems are giving space to other solutions for separating spaces in the office, such as our EVA cabins and self-contained rooms. A programme of architectural solutions designed with users in mind, as well as their functions and needs. In this way, the EVA range has a wide diversity of modalities: from those designed for individual work dynamics that require greater isolation, privacy and concentration to cabins designed for teamwork and the development of collaborative projects.
Flexibility at the office
In order to cultivate the ability to adapt to new needs in the office, flexible spaces are becoming increasingly necessary. This is why today's furniture is versatile and polyvalent, accompanied by different modalities. Dynamobel's TEC Work table promotes this flexible and adaptable character in any of the spaces in which it is present. It also has a timeless design that reinforces its functionality in any location, while at the same time allowing it to be arranged in different ways, such as grouped aligned or in a facing desk position.
Our VIRA desk also proves to be a perfect solution for today's flexible workspaces. Its design, composed of home-like finishes and materials, channels a warm and welcoming character into the office, while at the same time making workers feel comfortable in their work environment.
It is a clear example of a balance between aesthetics and functionality that adapts to new and growing forms of collaborative work.
People's wellbeing, at the centre of it all
In addition to a greater awareness of the environment and the importance of sustainability in the workplace, there is also a greater focus on people's wellbeing and health. Understanding health as the correct balance between mental, spiritual, physical and emotional health, at Dynamobel we promote solutions that ensure the physical comfort, as well as the employees' psychological wellbeing.
Our range of work chairs, made up of as many models as there are tastes and needs in the market, defends to the utmost people's comfort, as well as ergonomics in each of its designs. DIS, AURA, SLAT or ZAS are just some of those that make up our extensive catalogue of chairs that adapt to each body's shape and protect the correct posture the back. Solutions that also go beyond the limits of the office environment, to be installed at home, adapting to the growing trend of teleworking.