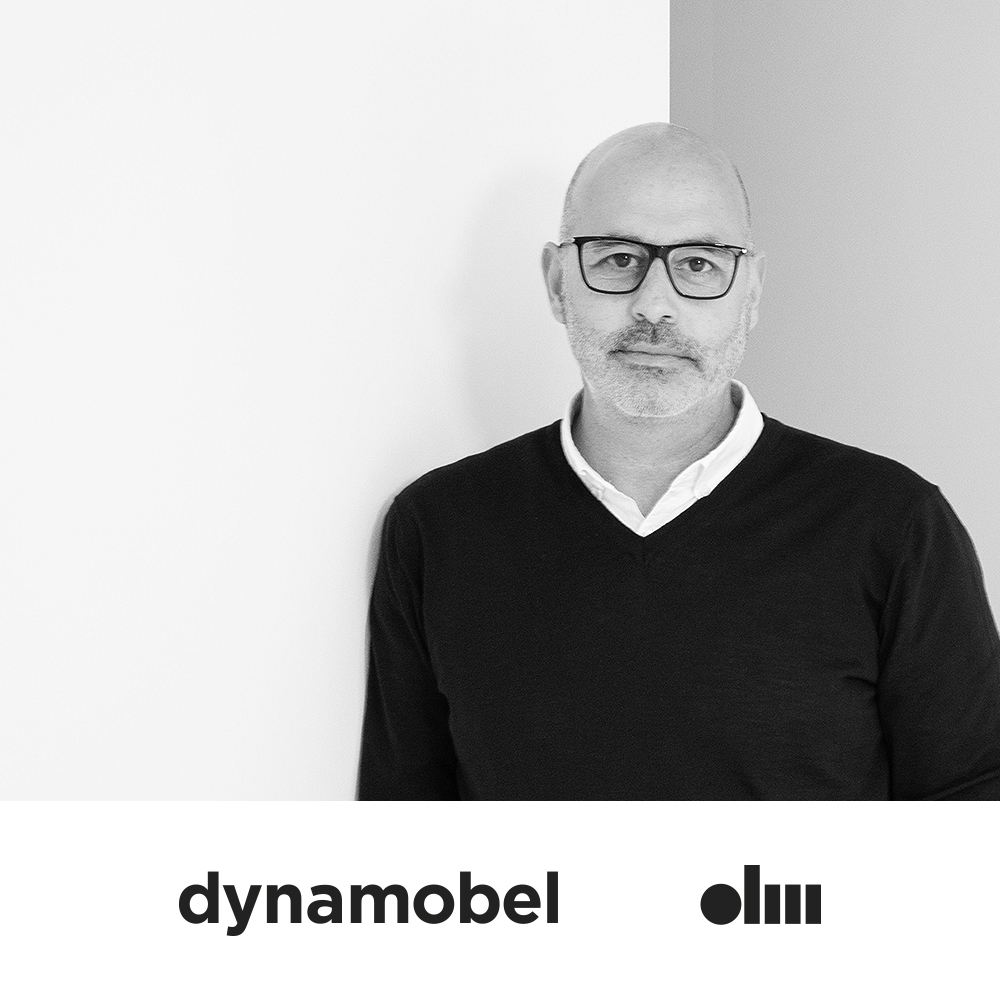 FRANCESC RIFÉ: "COVID-19 has opened up a unique opportunity for us to rethink and design the world in which we really want to live".
On 31 May we celebrated the International Day of Interior Design. This professional area which, like the rest of the business network, has adapted to the current situation in which COVID-19 has set the standards that must be respected by workspaces, transforming their structure, functionality and aesthetics.
Francesc Rifé, renowned interior and industrial designer, talks to us about this new scenario in which interior design is submerged beneath the virus.
Rifé is also the expert responsible for bringing to life one of our most precious items at Dynamobel: the Be Wood chair. We remember with him what makes up the DNA of this unique and special chair.
How is the Interior Design industry doing?
"One thing that always happens in times of crisis is that a way opens up for good ideas. Interior designers, architects, and designers in general, have a unique opportunity to rethink and design the world we really want to live in."
Can interior design help fight the virus in both private and public spaces?
"Right now, design can help us reorganise our lives. A well-designed space is a more practical space, and functionality is quality of life."
THE BE WOOD CHAIR
At Dynamobel our work follows own philosophy based on the fusion of the functionality, design and quality of our products. Characteristics that are fulfilled in the projects created by the hands of Francesc Rifé.
Currently, the interior designer is involved in both national and international projects, ranging from interior design to industry, architecture, concept creation, installations, graffiti and artistic management. In addition, he has won a multitude of awards that guarantee his professionalism and experience in the sector.
That's why Rifé had to be the designer of our visitor and meeting chair, Be Wood, so that Dynamobel could bring it to life in our factory.
Thus, Be Wood is a contemporary classic, a contradiction as pure as its wooden soul. It reflects the sweet paradox between the growing metallurgical process and the profound talent of our master craftsmen. It is born from a delicate industrial process, but it is cherished until it becomes the purest expression of our new chair.
How did you come up with this chair? What makes it unique?
"The soul of the collection lies in its material quality and that's what we wanted to celebrate. The office world is evolving towards warmer environments and the main purpose was to reflect that reality through a friendly, multi-purpose and ergonomic design."