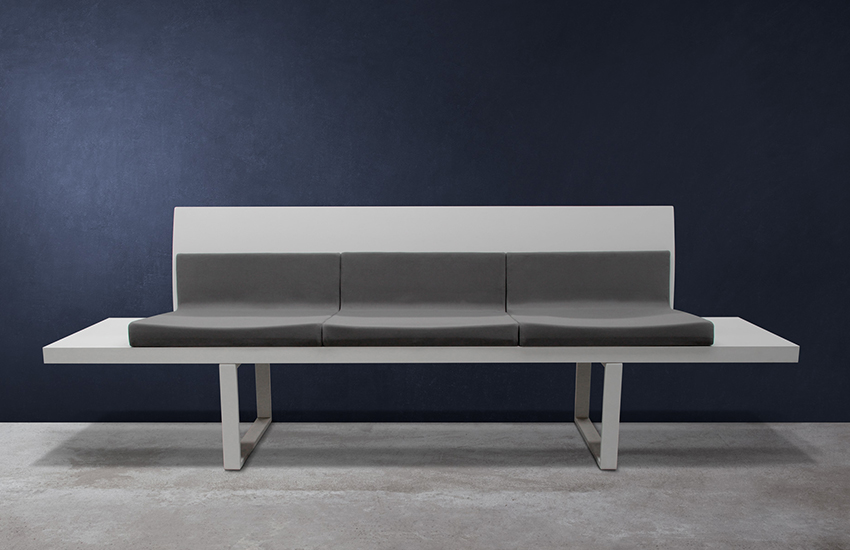 Ginza, the model has been adapted to meet your needs
The Ginza bench has evolved and, following an improvement phase, we are now launching a new version onto the market with a number of details which we have introduced that do not alter its overall aesthetic or affect the way in which it can be used.
The changes are due to improvements in the manufacturing and assembly processes. The seat base now comes in a single piece, enhancing the uniform appearance and robustness of the bench.