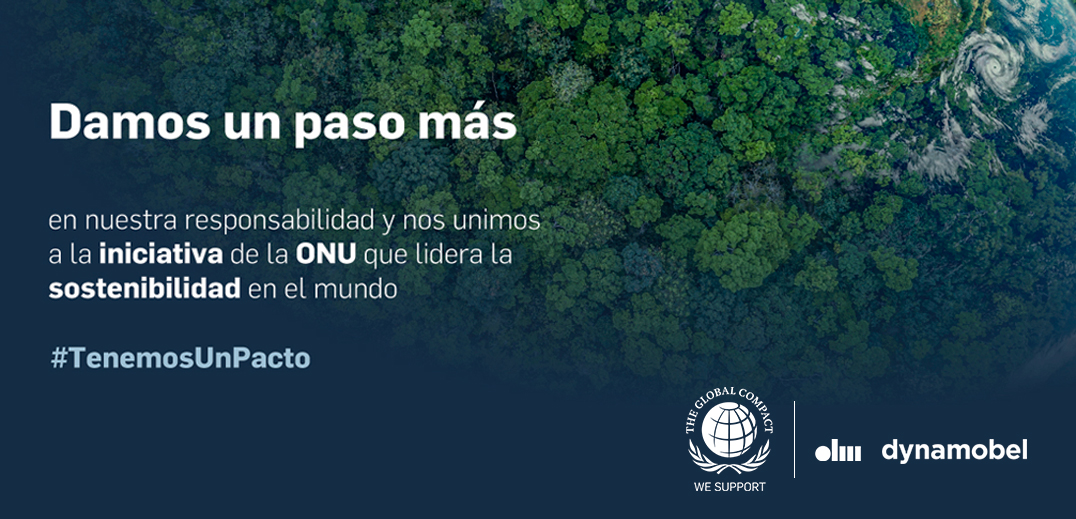 Dynamobel joins the UN Global Compact and strengthens its commitment to Agenda 2030
Our company takes an active part in this important agreement, to which more than 15,000 companies from all over the world already subscribe.
Promoted by the United Nations, this collaborative initiative invites entities from all sectors to align both their business policies and their daily activity with the Ten Principles universally focused on the areas of human rights, standards in the workplace, care for the planet and the fight against corruption.
The protection of fundamental human rights in the professional environment; the right to collective bargaining; the elimination of all forms of forced or discriminatory labour; the eradication of child labour; the promotion of responsible practices and initiatives to care for the planet; the development and dissemination of sustainable technologies; and anti-corruption measures aimed at preventing or eliminating the abuse of power are some of the principles that constitute the commitment by which companies adhering to the Compact must abide.
The agreement, which leads the way in business sustainability, also reinforces the duty of entities to fulfil the Sustainable Development Goals that make up the UN Agenda 2030.
#WeHaveAPact
Dynamobel has joined this movement with the aim of maintaining and improving our sustainable business activity, which ensures the well-being of people and the health of the planet. All under the protection of our Corporate Social Responsibility and Sustainable Competition policies, which increasingly define the development of our business activity.