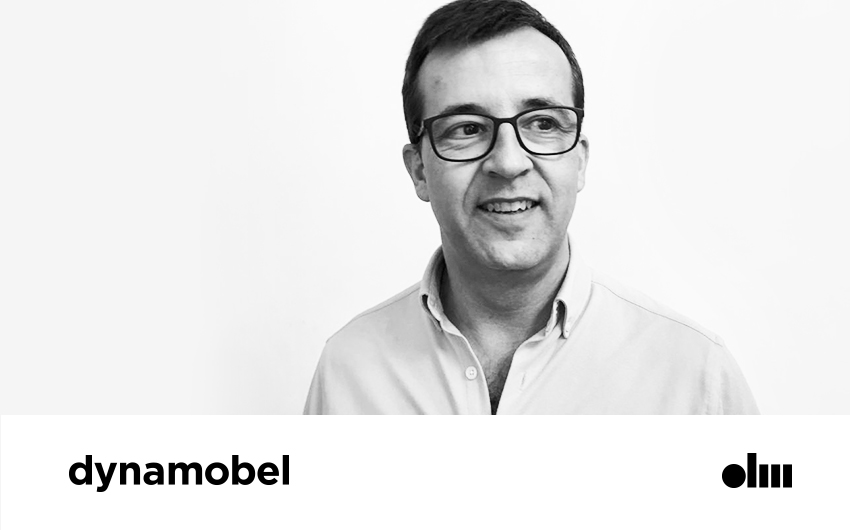 Glass separation screens: new Dynamobel post-COVID product
After manufacturing our first anti-infection protective screens in methacrylate, we have decided to bring out a new version in glass to continue to protect workers in shops, companies and industry from the virus. We will start to see post-COVID products like this in all new workplaces, spaces which are being redesigned to meet hitherto unseen health and safety rules.
Today we are talking with Jesus Floristán, Chief Product Engineering  Officer at Dynamobel, on the new glass screens and the furnishing developments we will see from now on in offices and other workplaces which the company will be producing. 
Why has Dynamobel opted for glass for the new version of the screen?
We thought we should offer a shielding solution to complement the methacrylate screen to meet other kinds of needs.
At the start of the pandemic, everyone thought that protective screens would be a transitory and, consequently, brief solution. Hence the boom in methacrylate as a quick and easy option. In this regard, methacrylate is still a much sought-after option for many applications, not just office workplaces, thanks to how easy it is to use and how light it is.
But as time has gone by, businesses with large workforces have come to us asking for glass solutions. Following such requests and several tailormade projects for customers, we have decided to launch a range of "universal" protective screens in glass which can easily be adapted to different environments, but are of a more permanent nature.
What are the screens' features and advantages?
At Dynamobel we opted for 5-mm thick tempered glass screens because it's much safer than conventional glass. It doesn't age or scratch and is easy to clean and disinfect without deteriorating, and it's completely dimensionally stable too. That has allowed us, for example, to make taller protective screens than we could with just methacrylate, something certain applications call for.
NEW WORKSPACES AFTER THE CORONAVIRUS
What other items of furniture can help companies as they go back to work on site in these circumstances? 
Companies need to solve several basic needs before people can go back to the workplace:
They need to ensure employee safety without necessarily resorting to the 2-metre safety distances: desktop separation screens or standalone space dividers which are easy to move and join up are essential. In the very near future, Dynamobel will be launching a set of dividers specially designed and adapted to meet this need.
They also need to make the items of furniture they have always had easy to clean and disinfect every day without having to splash out: especially chairs and panels with fabric finishes. Dynamobel will be offering a range of protective covers made of antibacterial material which are extremely easy to clean on a daily basis without being affected by the cleaning products used.
Lots of companies are going to encourage their employees to work from home wherever possible: just as they have to provide them with a laptop and a phone, they also need to supply them with a work station suitable for the home environment so they can work in safe, healthy conditions, something better than the provisional, emergency solutions most of us are working from home with at present. So Dynamobel is developing different work furniture solutions with the features and advantages of office furniture, but adapted to the needs of the home.