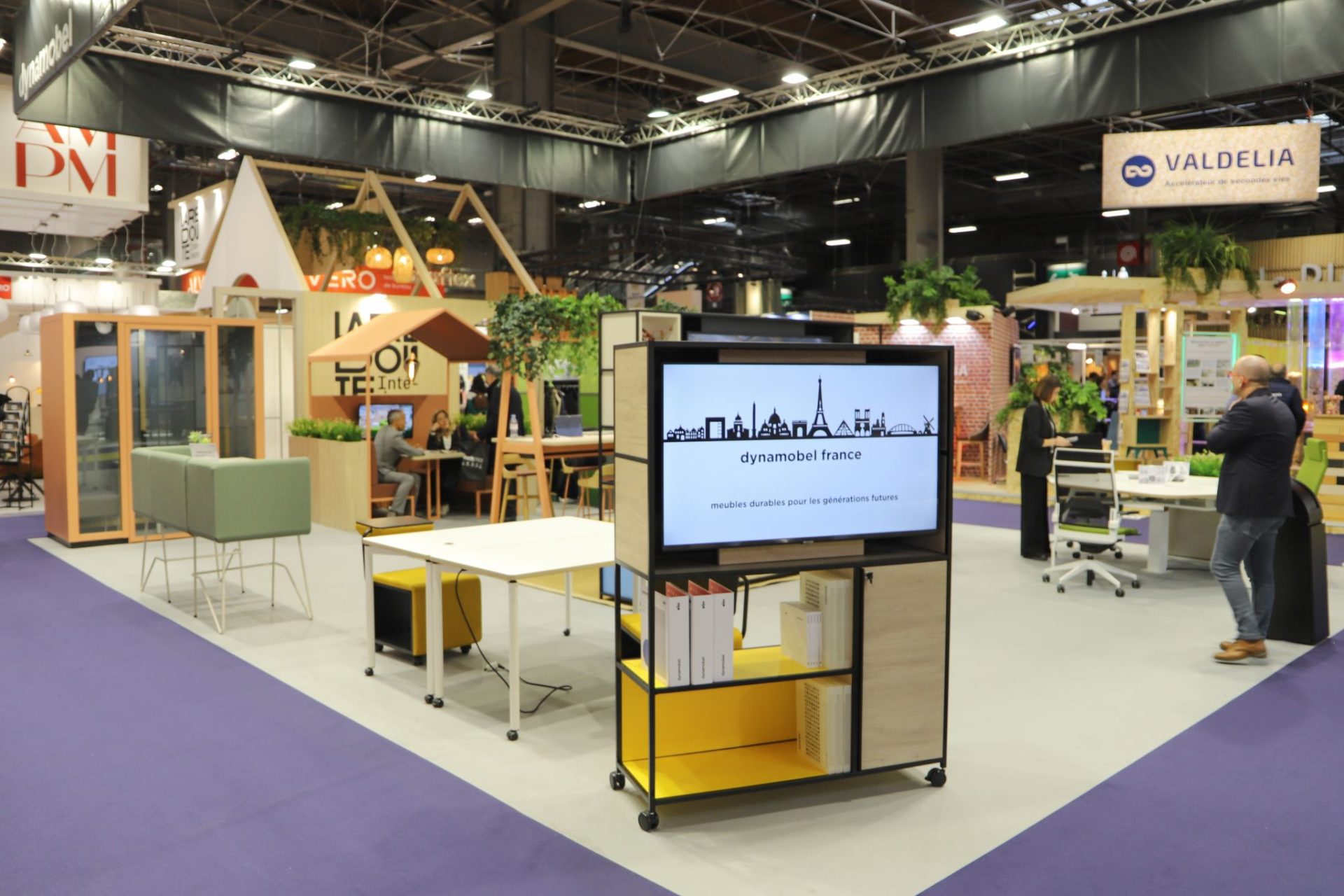 For a better future: we notched up a string of achievements beneficial for people, companies and the planet in the first half of the year
Dynamobel made progress in its commitment to caring for the planet, working conditions and people in the first six months of 2023. Our presence also broke boundaries and our internationalisation plan took another step in its development, providing Dynamobel with greater opportunities in its growth as a brand. The company's firm commitment to Corporate Social Responsibility was also recognised and officially certified.
Let's take a look at all our accomplishments since the beginning of the year:
In January, we announced some of the trends set to mark our development in 2023, ideas which we continue to integrate into our work philosophy to continue fulfilling our main mission: to promote comfortable workspaces which are accessible to people and respectful of the environment.
Sustainability first and foremost
Our commitment is to continue advancing in our business strategy, which is harmoniously integrated with caring for and protecting the health of the planet. How? By promoting open spaces; flexible offices (compatible with hybrid working models); collaborative work areas which encourage teamwork and protect the well-being and comfort of workers; and, above all, sustainable spaces, made up of the best quality eco-friendly furniture and materials.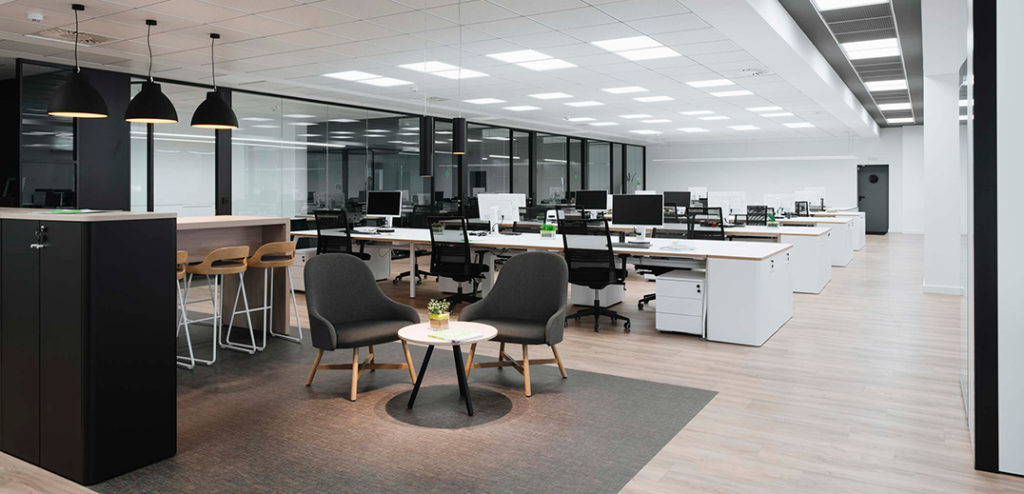 One step which strongly contributed to our growth was the visit our distributors paid to our headquarters in Peralta in March. This event served to form closer professional ties, further strengthen our distribution network and bring people into contact with our facilities, our latest developments and the future of the company.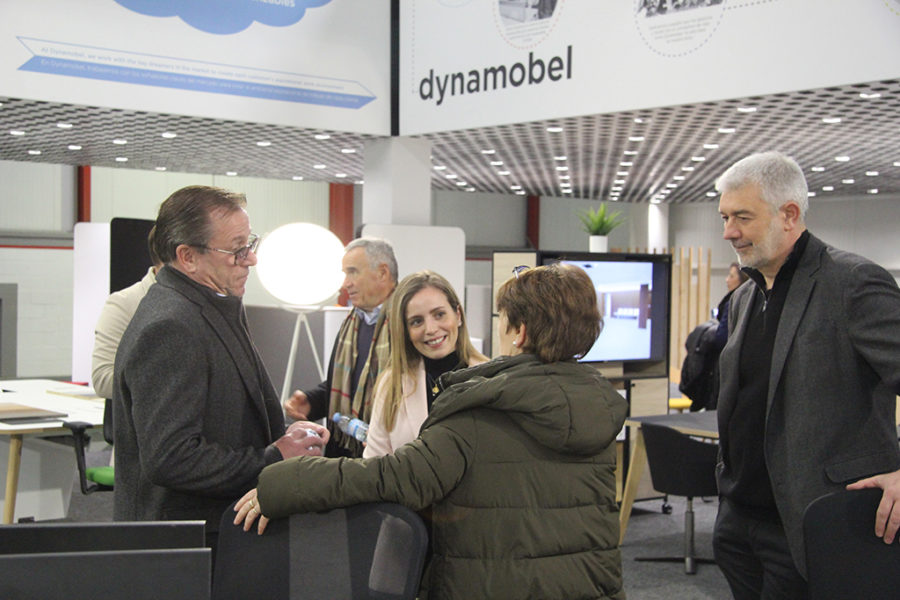 Crossing borders
This year we launched our Express Programme, consisting of products with a special price list and conditions, and an order lead time significantly more agile than that in force for our standard products. This new development was showcased at the new showroom we opened in London during the 12th edition of Clerkenwell Design Week (CDW23).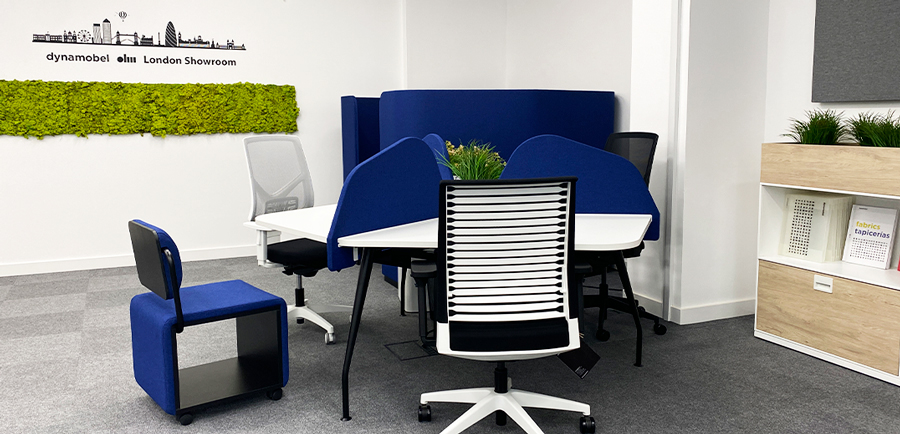 The design festival, held between 23 and 25 May in the London district of Clerkenwell, was a true meeting place, where the best brands in the world of interior design announced all the latest developments in the industry. It provided us with an opportunity to show a sample of Dynamobel's most popular ranges and some of the latest developments in our Express Programme.
Before arriving in the capital of England, and as part of our internationalisation plan, we also opened a new showroom in Paris; a milestone which further reinforced our presence within the framework of the European avant-garde and with which we inaugurated January confidently on course at the start of the year for a 2023 which would prove highly beneficial for the growth of the brand.
A few months later, Paris was also the stage for the 10th anniversary of the WorkSpace Expo, Europe's leading annual exhibition for design, furniture and workspace design, which we attended with a stand full of innovative products that were very well received by those present.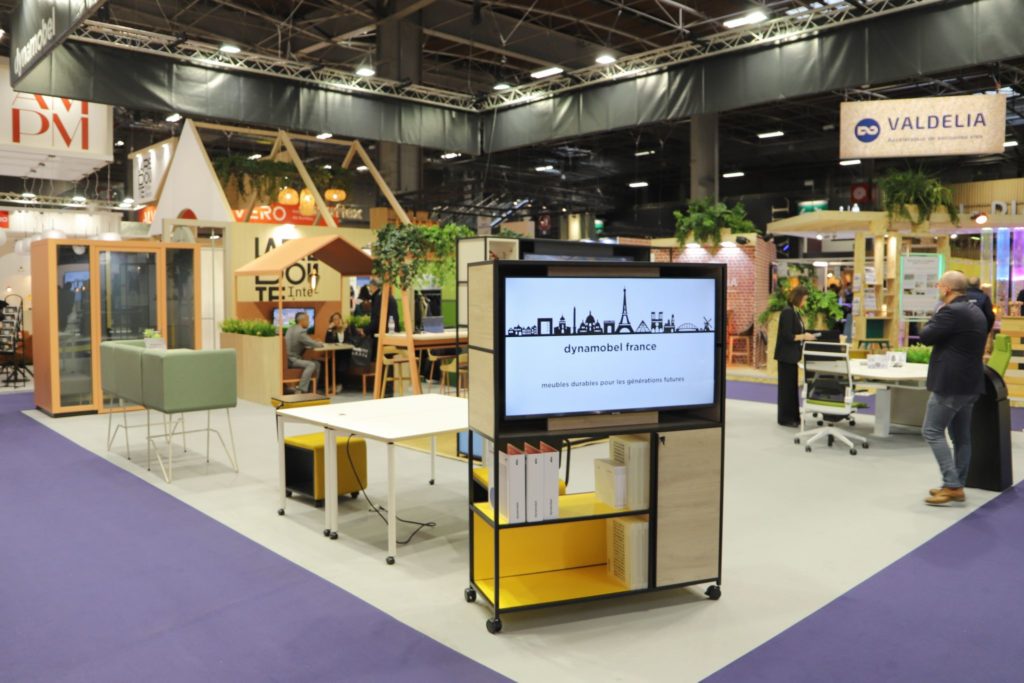 Our commitment, now also certified
In more recent months, our Corporate Social Responsibility was reinforced by scoring the 700 points needed out of the 1,000 total to earn the Confirmed level of the Engagé CSR certificate.
Highly valued in the French market, this certificate officially recognises the business practices that we promote on a daily basis at Dynamobel, fully in line with our philosophy: caring for the planet, society in general and people in particular.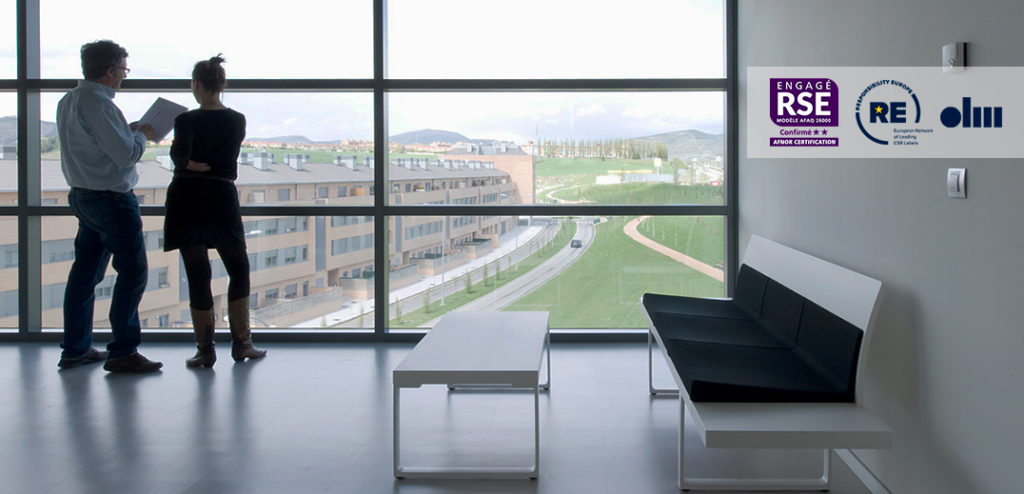 This milestone marks a key competitive advantage and complements our joining the UN Global Compact, where we have shown that we are up to requirements in terms of social, labour and environmental commitment.
With this development, Dynamobel has reinforced its commitment to the 2030 Agenda and fully aligned its business policy with the Ten Principles of the Compact, which focus on human rights, labour standards, caring for the planet and the fight against corruption.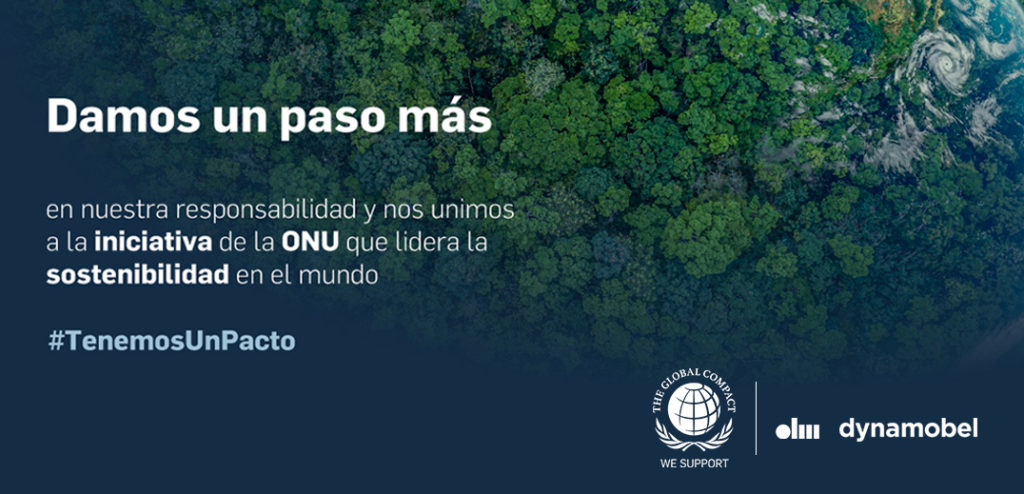 We close a period marked by progress for Dynamobel, but, above all, progress which is beneficial for society, people and the planet.